Bolt Player 2
Version 2.0 Released: May 2013
Deliver fast, high-definition streaming video. Reach your audience on virtually any device with the most professional, ad-compliant video player on the web.
Quick Look
Viewing
96% of web browsers, iDevices, Android tablets, and smart phones
Hosting
Free CDN for the Bolt Player 2 (with Playwire use) keeps your costs down
Streaming
SD, HD and full-screen options across all platforms at quality bitrates
Indexing
Rich-text-enabled, SEO-friendly embed tags (no iFrames)
Serving
Low dynamic file size; use only the components you need
See Bolt Player 2 Features
Build Your Player
We've made it extremely easy for you to build a player with your own branding and customizations. Try it now!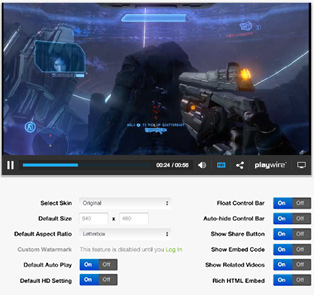 Coming Soon