Drive Insights with
Advanced
Yield Analytics
Detailed ad revenue analytics and insights at your fingertips.
Get Started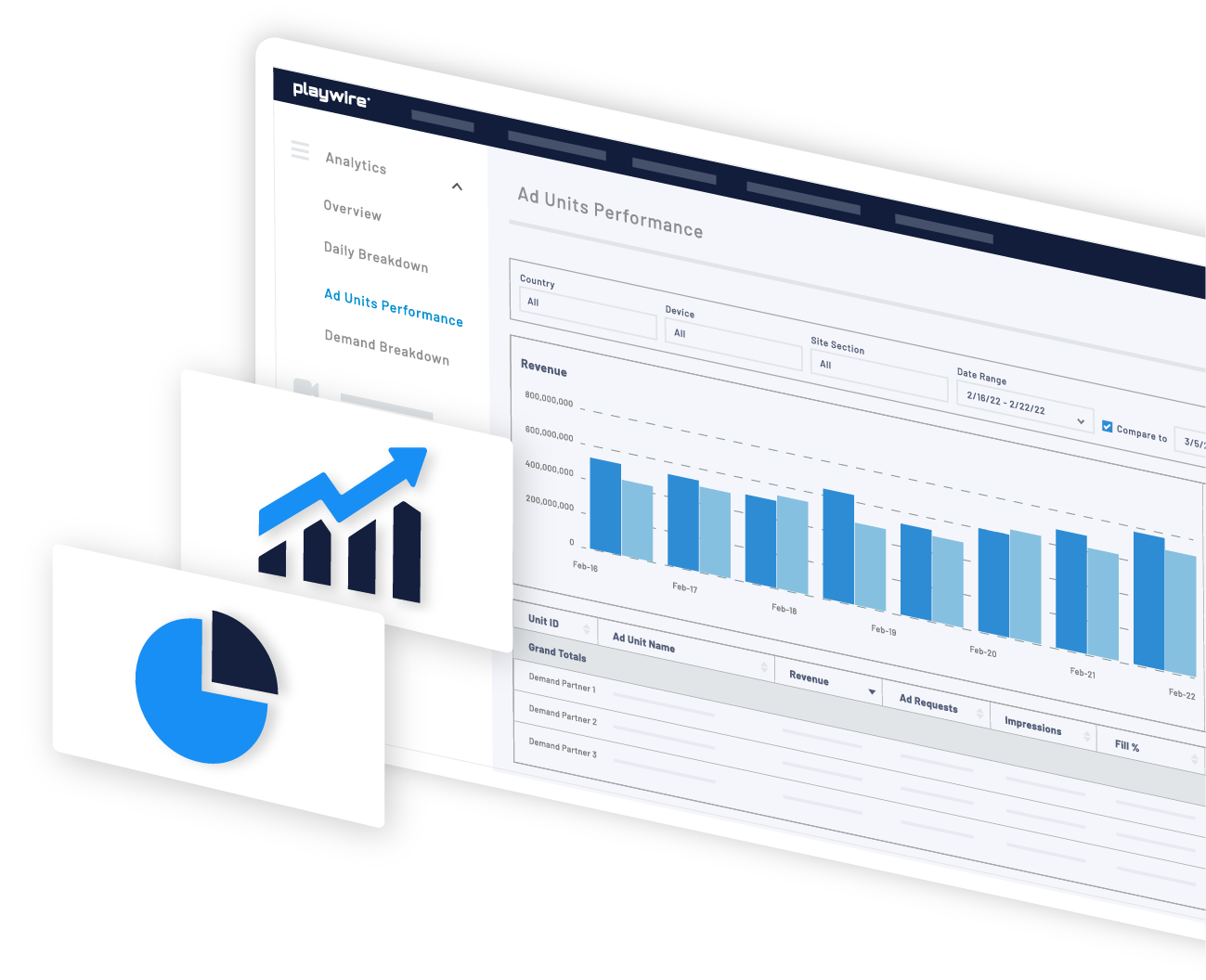 Powerful Analytics
for every member of the team
Simple enough for executives. Powerful enough for yield professionals.
Simple: Pre-built reports serve leadership with the push of a button.
Powerful: Yield ops professionals can drill down and answer detailed questions.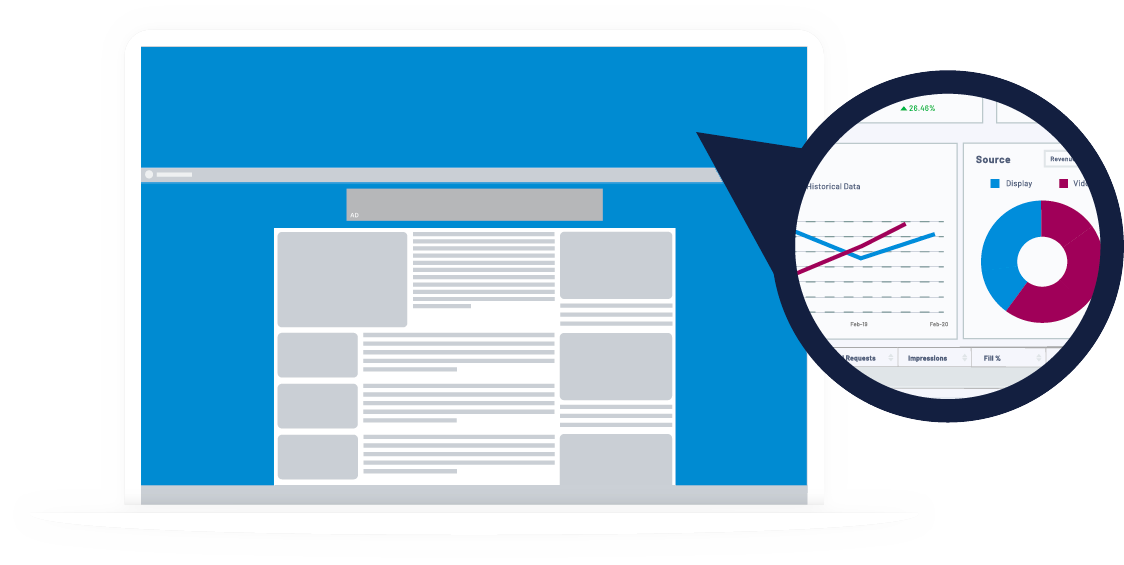 Combining Data
Across Systems
RAMP combines all data from disparate systems into a single place so you can make decisions based on all of the information.
Answer all of your most
important questions
Acquisition + Demographics
RAMP allows you to break down ad revenue performance across channels. Get as granular as you want, including breaking down by:
Campaign
UTM data
User + environment data
And so much more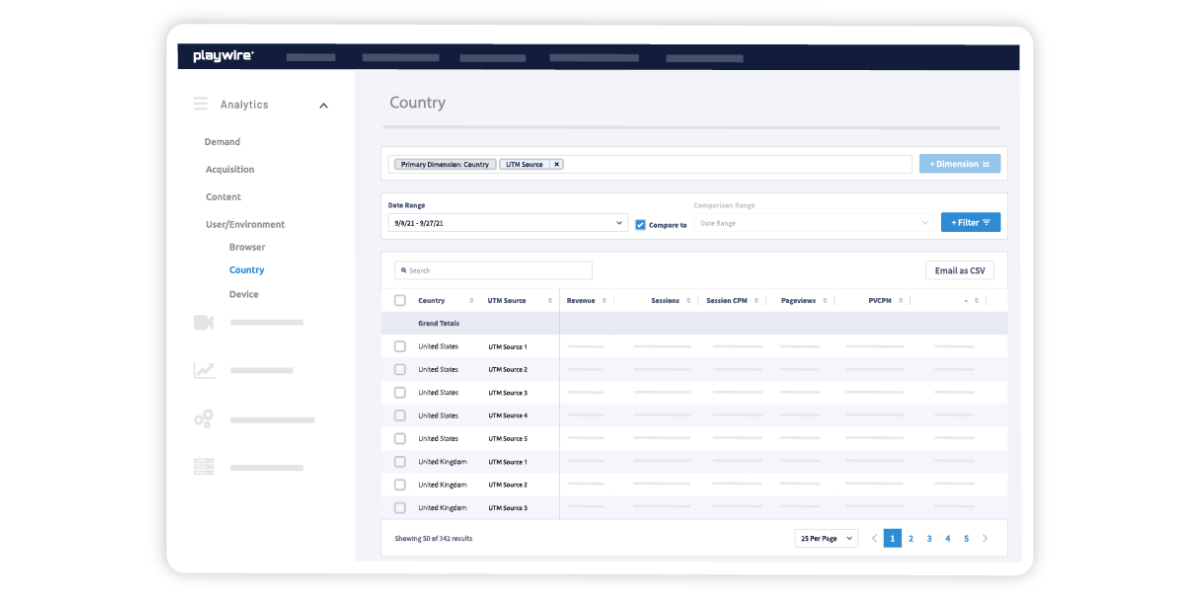 Content + Engagement
Understand the performance of your site content in generating ad revenue. Break down sections of your site, or drill down to the performance of a single page. See performance across dimensions like:
Topic
Author
Category
And so much more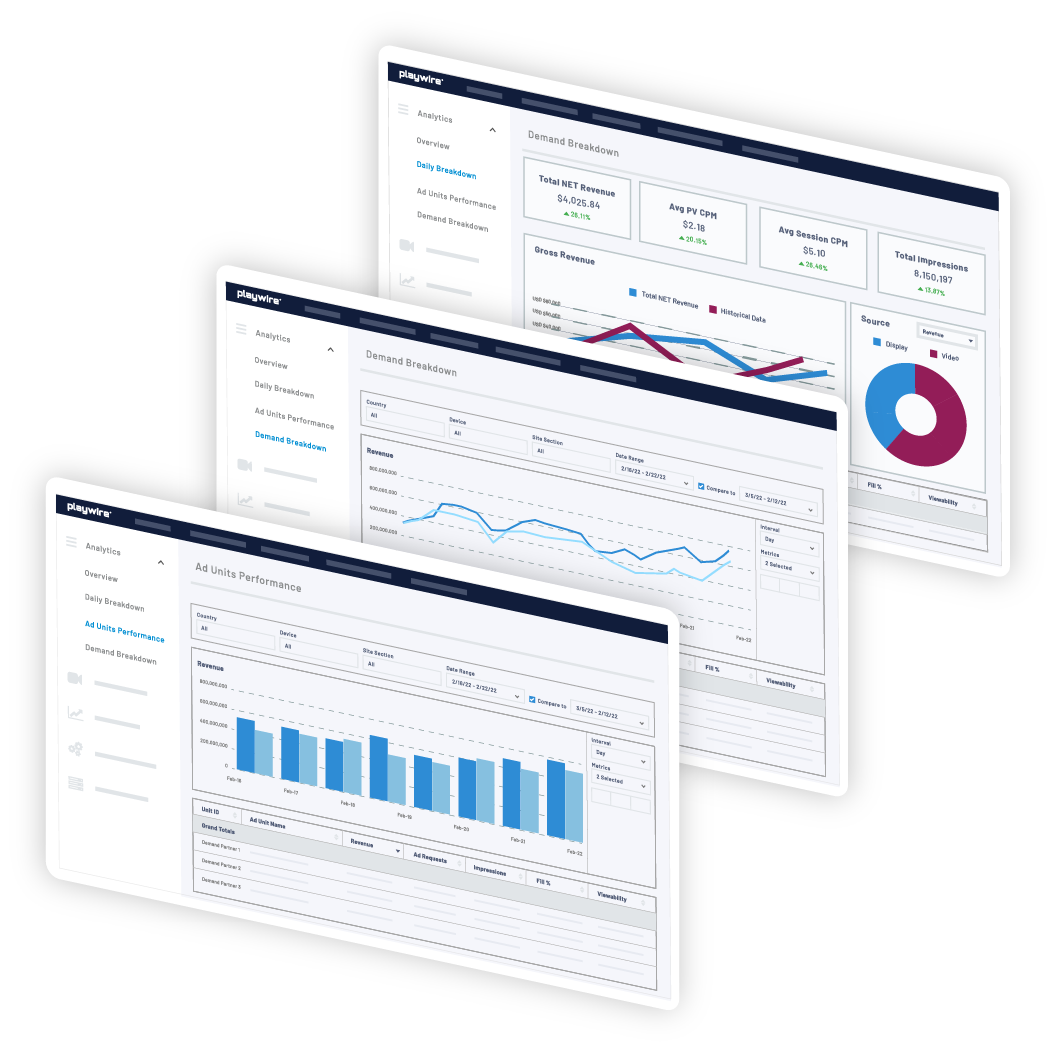 Bidder Performance
Yield ops professionals have full visibility into every part of the bidding process to surface insights and optimize ad revenue. On a per-bidder basis, you can see things like:
Bid CPM
Number of bid requests
Win and bid rate
And so much more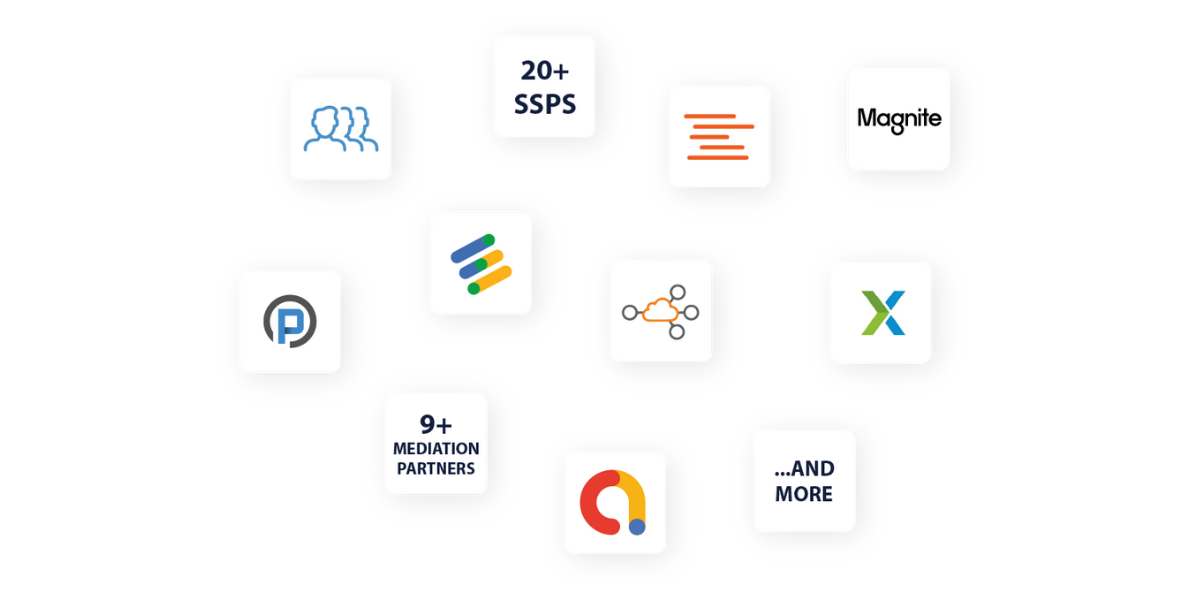 don't be afraid to
get granular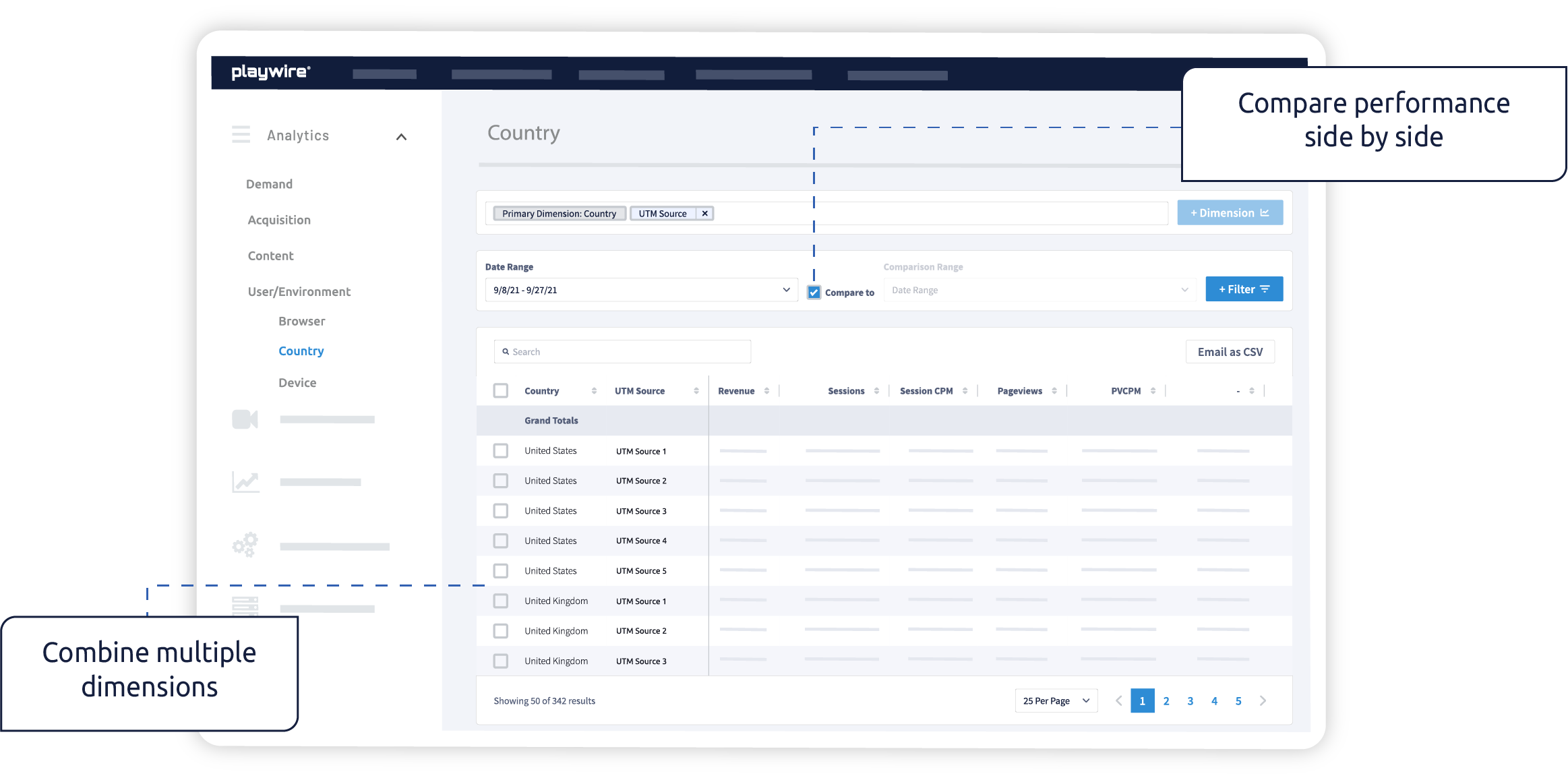 Combine
Put together any combination of dimensions to dig into performance across categories.
Compare
Get side-by-side comparisons across dimensions or time frames to truly understand revenue impacts.
Advanced Yield Analytics Drive Strategic Business Decisions for GTPlanet
2X
GTPlanet doubled their ad revenue over their previous solution when they joined Playwire.
What burning
questions
can you answer?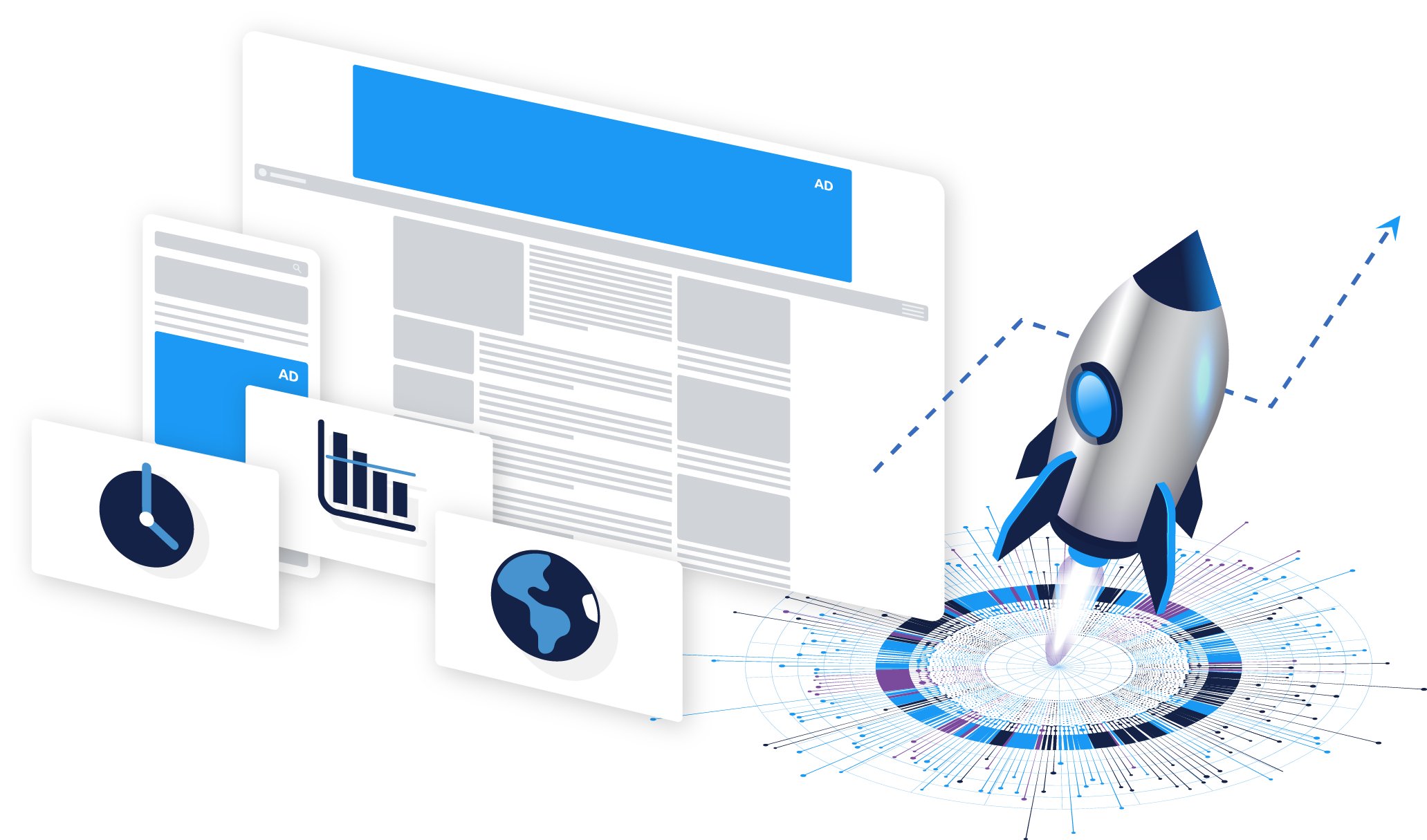 Content Performance
Understand which content, authors, or pages are driving revenue so you can promote and invest accordingly.
Demand Sources
Troubleshoot issues with a particular demand source by looking at granular bid data.
Supply Path
Which supply path for Advertiser X results in the highest total ad revenue from that advertiser?
Most Valuable Users
Which users drive the most value, and what dimensions determine the value of a user?
Combining Questions
How is Campaign X performing across Browser Y? How do visitors from Facebook perform on Device Z?
And so much More...
Don't let our questions limit you. Your team can answer all the questions they have with powerful, transparent analytics.
Trusted by Thousands of
web + app Publishers
The revenue impact that Playwire delivered was truly incredible. With such a smooth setup, we were blown away with the full solution they brought to the table from direct sales, revenue amplification to analysis.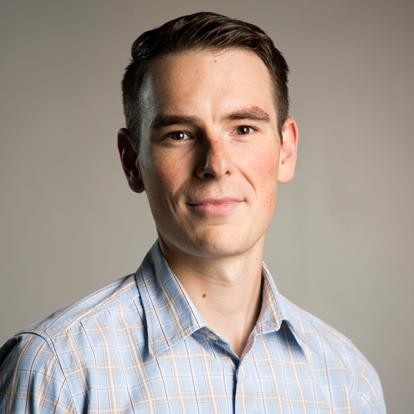 Playwire increased revenue so much they almost immediately paid for themselves, and then began driving additional profit for ABCya.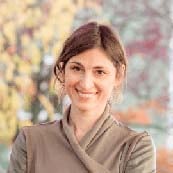 Working with the Playwire team has been one of the easiest and most valuable parts of our business this year. Everyone is extremely collaborative, supportive, and motivated by our shared success.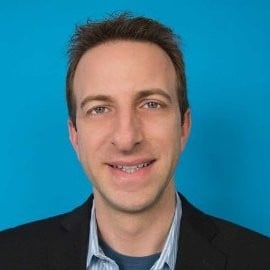 Our relationship with Playwire started two years ago and since day one, we have seen an impact on our revenue through better direct sales management, yield management and management of our ad stack.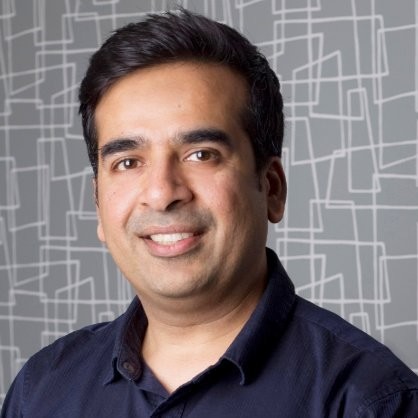 I was blown away by the changes to the platform in just a few years, and saw exponential improvements in ad revenue. Playwire is constantly innovating and improving their platform, making it a no-brainer to continue working with them.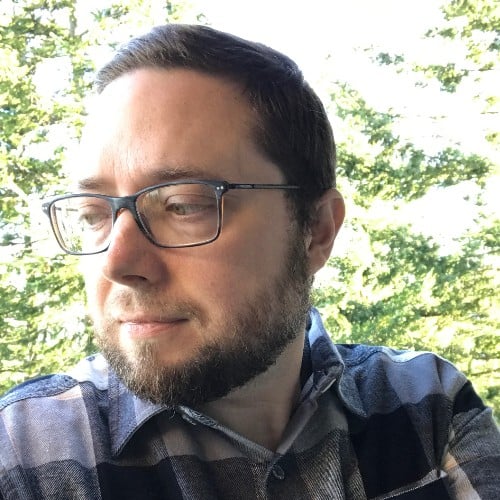 Playwire is invaluable because they create less stress for me as a leader. They completely take any concerns about ad ops off my plate.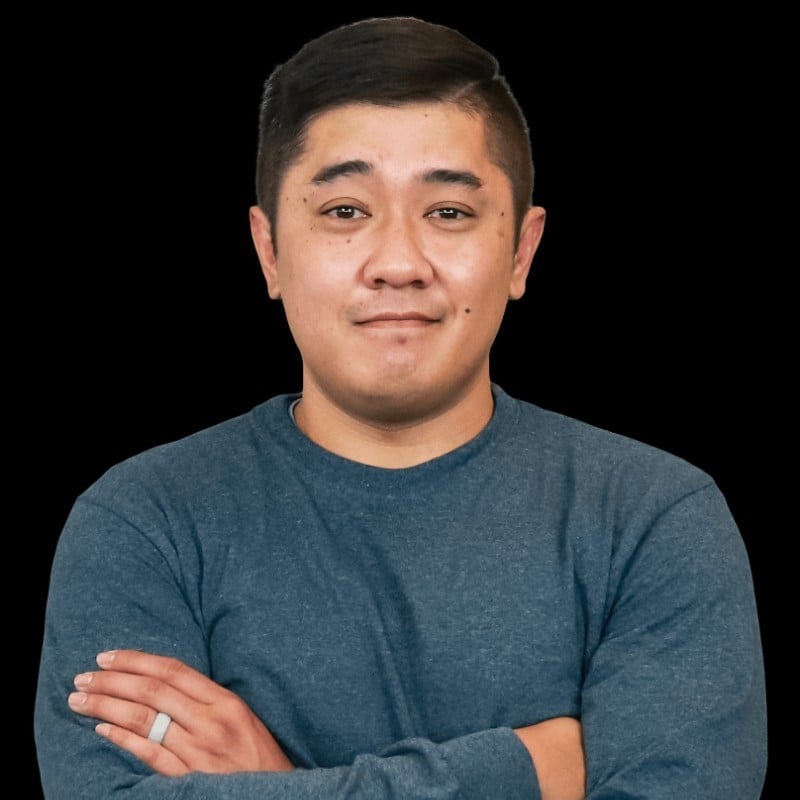 We saw results immediately and have seen both premium demand and programmatic revenue from their killer combination of direct sales and full-stack revenue amplification.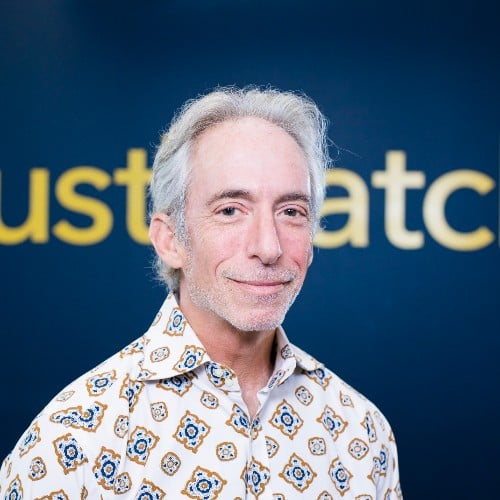 Switching to Playwire has effectively increased our ad revenue by about 50%.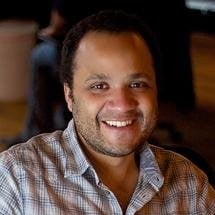 Accelerate your business and uncomplicate your ad tech stack, because you deserve a partner and a platform that demands more for you.