Publisher training for
Google
Analytics 4

GA4 Tutorials for
Publishers
GA4 Top Pages Report
This video goes through the top pages report and shows you how to:
Filter by specific page
Compare time periods
View page-level metrics
GA4 Audience Overview Tab
This video explores the audience overview tab and shows you how to:
View data based on page-level events
Compare audience-based metrics
Set up events to trigger conversion metrics
Engagement Metrics
This video walks through engagement metrics and will show you how to:
View duration and engagement analytics
Access even more insight into your overall site engagement via Google Search Console
How to Narrow Reporting
This video explores users' ability to narrow their reporting and will show you how to:
Access more granular data points
Filter your reports by location, device, or time of day
Using GA4 with Subdomains
This video navigates GA4 with subdomains and will show you how to:
Setup data streams for each subdomain
View a complete 'roll-up' report across subdomains
Understand GA4 tracking pixels
How to Navigate GA4's User Interface
This video goes through GA4's new user interface and will show you how to:
Build a custom user interface
Review the metrics most important to you
Store and manage reports based on event-based data
How to View Device and Page Analytics
This video walks through device and page analytics and will show you how to:
Navigate the interface to input dimensions
Build out comparison reports
View device and page-level analytics
Brought to you by
Narrative SEO
Narrative SEO is an international IT consulting company specializing in technical SEO.

NSEO works with a broad range of industries that include legal, manufacturing, eCommerce, digital publishing, automotive, medical, SaaS, tourism, and a variety of other categories.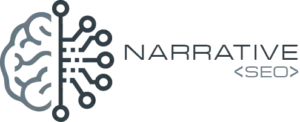 RAMP's Advanced Yield Analytics provide detailed ad revenue analytics and insights at your fingertips. Simple enough for executives. Powerful enough for yield professionals.