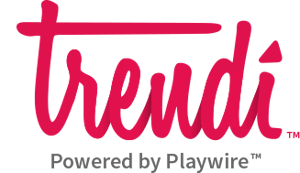 Video Ad Monetization Solutions
Solve all of your video content and revenue needs with the Trendi™ video player, the easiest way to increase video ad revenue while maintaining a positive user experience. Trendi™ is the ultimate video solution for any publisher looking to seamlessly maximize video ad monetization.
Simplicity
Quick and easy integration. A single line of code grants you instant access to a channel of constantly-updated, vertical-focused content. New videos cycle in automagically — no additional steps required.
Themed Content
Trendi™ provides daily updated, high-end video content themed to your site. Our expert video production team specializes in covering trending and breaking news, relevant to your site's audience.

Incremental Revenue
Transform each and every pageview into a premium video ad impression. Trendi™ maximizes video viewability, essential for commanding maximum revenue from demanding advertisers.
Amazingly simple
"Trendi implementation is amazingly simple! Plug it into your website and let Playwire do the rest. The player is easy to use and the content Playwire produces is top-notch and fits perfectly with ComicBookMovie.com's audience!"
Highest paying video product we've ever used
"As a publisher, the Trendi player is an essential part of our monetization strategy. It's the highest paying video product we've ever used. If you are looking for video-based advertising for your own website, the Trendi player is an option you should consider."
Worked right out of the box
"Trendi worked well right out of the box - just pasted the code in and that was it. The results were great too. Very nice incremental revenues on top of existing units."
Increase in ad revenue
"Trendi was a breeze to implement, and the increase in ad revenue has helped us support hundreds of thousands of indie game creators through Game Jolt."
Loving the performance
We're absolutely loving the performance of the video player. It's non-intrusive, lightweight, and brings in a heck of a lot of dough.