Data & Identity
Product Manager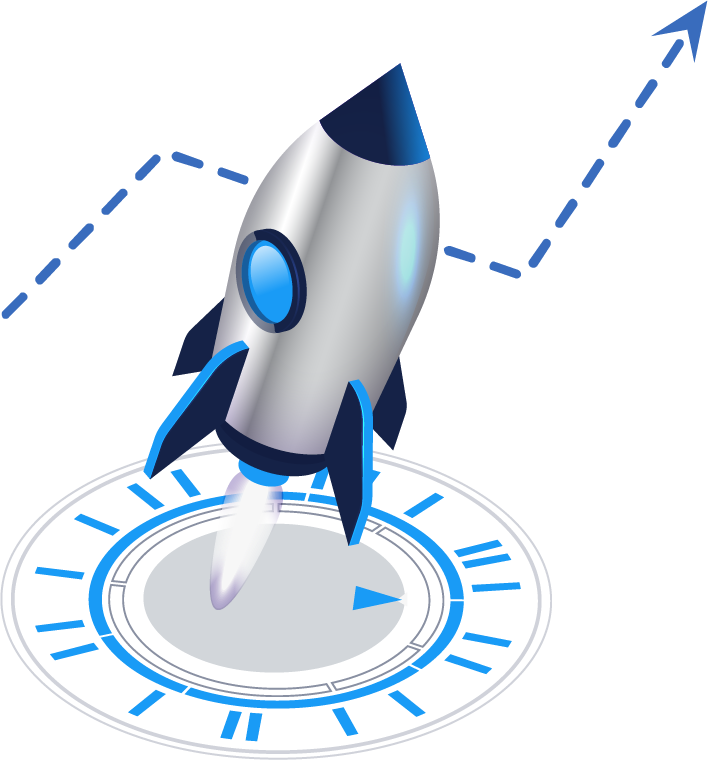 Full Job Description
Playwire Media is a full-service digital innovation partner that leverages online advertising and proprietary technologies to build publishing brands in the gaming and entertainment verticals.
To keep pace with our tremendous growth, Playwire is seeking a Data & Identity Product Manager. You will be responsible for the ideation, development, launch, and management of Playwire's data and identity products. They play a lead role in ensuring a product's ongoing success and performance over the course of its lifecycle. The Product Manager will help define our data pipelines and platform to perform various tasks, from joining and aggregating huge data sets, to creating targetable audience segments for campaign delivery and data sales, to integrating with third-party data sources and identity solutions. The Product Manager will also identify and integrate identity solutions that enhance the quality of Playwire's audience data while remaining fully compliant with privacy protection laws (GDPR, CCPA, etc).
The ideal candidate will bring a background of working with data platforms and technology to drive a vision, assess business priorities and goals and create a backlog to deliver and define solutions to expand and maintain our data architecture. They will work across product and engineering teams to keep up to date on our current and upcoming capabilities in order to recommend data solutions to drive our strategy. They will work with team members to establish and communicate good estimates of delivery timing and deploy the right people to make sure each project is executed well and that we are using all of our resources optimally. The Product Manager needs to be a great communicator who facilitates clear understanding among all team members involved in technical data initiatives. They also need to be detail-oriented and able to multitask, balancing the needs of multiple projects and able to keep each moving along smoothly. The Product Manager also needs to pick up the basics of a variety of technologies quickly, so as to be able to understand our resource needs and anticipate potential roadblocks. Finally, the Product Manager needs to be flexible, able to react smoothly when inevitable hiccups occur in projects, and either resolve those problems themselves or bring in the necessary people to help create resolution.
Playwire has an ever-expanding portfolio of products designed to increase digital advertising revenue for our customers and to take the weight of advertising management off those customers' shoulders. The product and technical development teams are speedy and agile; if you enjoy working with a smart team that faces new project challenges on a weekly basis, then Playwire might be a great home for you.
Essential Functions:
Deliver against and support the vision, strategy, roadmap, and go-to-market for Playwire data and identity products in alignment with strategic company goals.
Collaborate with cross-functional leaders to define a clear and measurable data product strategy. Define data marketplace vision. Ship products that grow revenue. Map out data personas and consumer profiles.
Develop detailed feature requirements and strategic roadmaps. Make recommendations on which new features to build or enhancements that need to be implemented to existing products. Translate requirements of large data initiatives into smaller actionable items.
Serve as an internal subject matter expert on matters pertaining to Data, DE&I, and User Identity.
Work closely with the VP of Product and VP of Data to maintain the schedule for technical development.
Understand, research, and follow technical trends in the Privacy, Data, and Advertising industry.
Manage data compliance at Playwire.
Create requirements for seamless user experiences for customers enabling consent and preference management. Compile best practices for troubleshooting & documentation.
Increase the quality and reliability of Playwire's data by improving data governance.
Assist in creating a single, trusted source for key business data that can be shared across the enterprise.
Strategically enable the right data to conduct analysis, inform decisions and deliver results. Conduct analysis on data usage and provide key insights to stakeholders.
Protect our data assets through increased and appropriate security.
Prioritize and communicate user and technical product requirements to various engineering teams, designers, and other PMs.
Stay in daily communication with developers and designers to make sure projects are executing on expected timelines, and to quickly recognize problems when they occur. Maintain the scope of projects, preventing scope creep from threatening release dates or project coherency.
Keep stakeholders apprised of project progress and expected releases. Keep the customer service and marketing departments apprised of upcoming features while assisting those teams in the creation of marketing collateral.
Assess emerging products and companies to measure their potential value or threat.
Identify, vet, and integrate third-party data sources that align with company initiatives. Manage safe and compliant data sharing across partner and platform integrations.
Participate in industry groups as an advocate for Playwire and our customers
Requirements:
4+ years of Technical or Product experience
Knowledge of data management platforms
Demonstrated communication skills in various forms of writing and spoken communication, particularly communication regarding technical matters
Experience writing marketing and technical product requirements
Experience working in an agile environment, applying agile project management principles and tools.
Capability to identify and mitigate development and implementation risks
Nice To Haves:
Software development experience
Experience in business process mapping
Knowledge of ad tech
Please note this job description is not designed to cover or contain a comprehensive listing of activities, duties, or responsibilities that are required of the employee for this job. Duties, responsibilities, and activities may change at any time with or without notice.