The Complete
Ad Server
Resource Center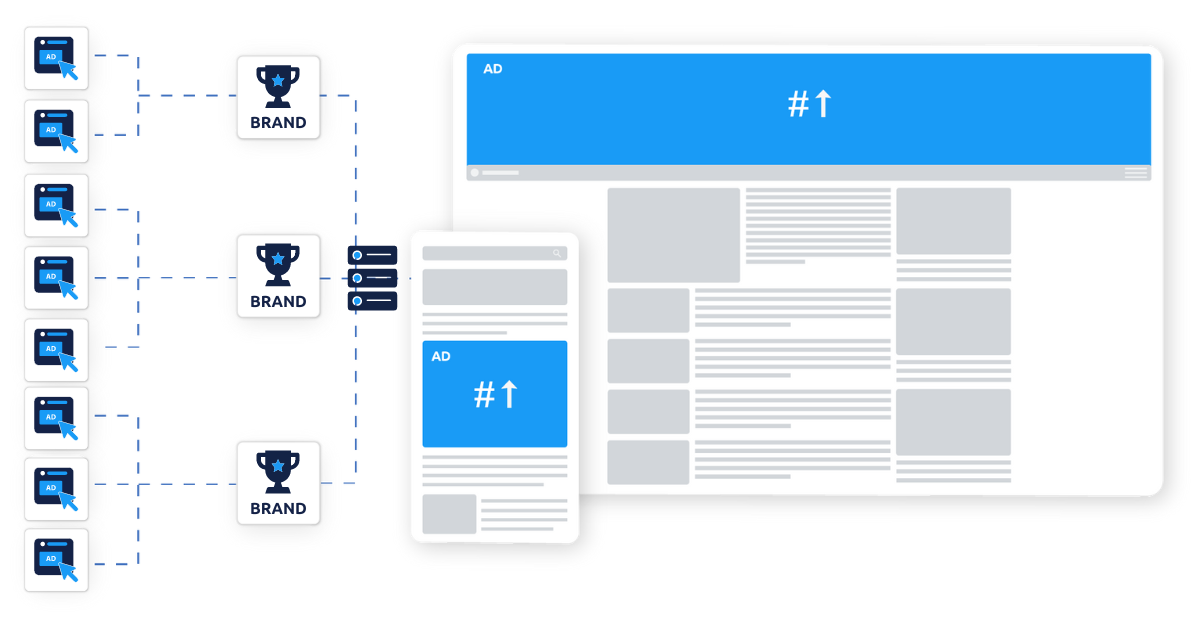 What is an Ad Server?
An ad server is a piece of advertising technology that places digital ads in front of digital readers or viewers.
To do that, the ad server has to process a lot of information about the ads themselves, the publishers and buyers involved, the user and their data, and much more — in real-time. Ad servers fit squarely into the programmatic ecosystem, so they have to operate as massive decision engines that can facilitate the results of potentially thousands of real-time programmatic auctions per minute.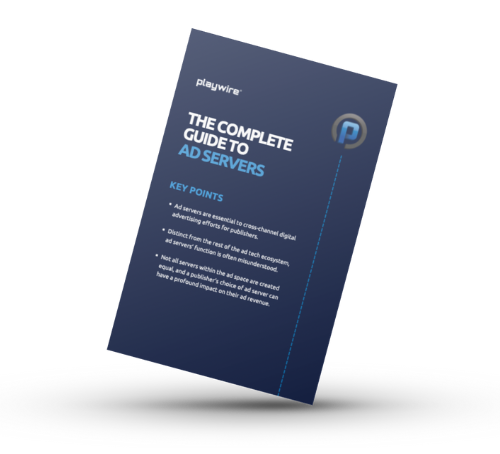 The Complete Guide to Ad Servers
GUIDE
Read all about ad servers from A-Z with this guide from our experts.
8 Types of Ad Servers
Like any piece of ad technology, every ad server type comes with its own advantages and disadvantages. Here's a breakdown of the 8 types of ad servers.
First-Party vs. Third-Party Ad Servers
Both first-party and third-party ad servers serve distinct and important functions in the ad tech ecosystem. Learn everything you need to know about each.
Open Source Ad Servers
Open-source ad servers allow for near-infinite customization. But they require a lot more technical lift and management than hosted ad servers. Click below to learn why.
Video Ad Servers vs. Display Ad Servers
Video ad servers and display ad servers are often one and the same. However, the capabilities of dedicated video ad servers can be stronger. Read on to learn more.

Best Ad Servers for Publishers in 2022
ARTICLE

Ad servers are the primary mode of delivering digital ads so choosing an ad server must be handled with care. Here's a list of the best ad servers in 2022.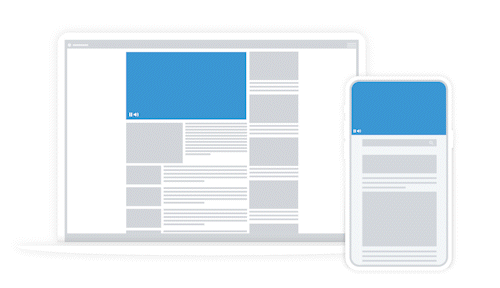 Ad Server vs. Ad Network
ARTICLE

Despite what you may hear people say, ad servers and ad networks are not the same thing. Each one is a distinct piece of online advertising technology. However, most publishers do use both of them. Learn more about the purposes of ad servers vs. ad networks.
How LEVVVEL doubled their ad revenue with Playwire
2X
Ad Serving FAQs
Ad servers are like a lot of pieces of ad tech in the sense that, the more you learn about them, the more questions you're likely to have. Here are the answers to a few common questions about ad servers.
Is Google Ad Manager an ad server?
Google Ad Manager (GAM) contains an ad server as part of its brand offerings to publishers. While the ad server is just one component of GAM's offerings, it's important to note that GAM's ad server is considered one of the premier servers available today.
How do ad servers make money?
If you currently rely on third-party cookies of any kind to gather data on users, and if that data informs audience segments and other strategies to increase your CPMs, you need to consider an identity solution before Google finally kills the third-party cookie once and for all.
Which ad server is best?
It's difficult to say which ad server is best because the answer depends so heavily on your unique needs and how large of a publisher you are. For example, Google Ad Manager provides a comprehensive ad server that could reasonably serve the needs of many small to medium publishers on its own. In other cases, some publishers need ad servers that are more readily equipped to balance premium ad units or direct-sold advertising.
Ultimately, the best ad server is the one that best serves your needs as a publisher without costing you too much in time or money. And there is no shame in trying different ad servers to try to find the perfect fit.
Do I need an ad server?
This question might be better phrased as "Do I need a dedicated ad server?" That's because, in all likelihood, you're going to use an ad server of some kind if you do digital advertising. The question, then, is whether you need your own ad server to allow you to manage your inventory.
If you are a new or very small-scale publisher, the answer is probably no — you don't necessarily need a dedicated ad server. However, as your audience grows and you begin to try out more advanced digital advertising strategies, you may find that you do, in fact, need your own ad server.
Should I build my own ad server?
Unfortunately, building your own ad server is an option reserved for only the largest publishers in the world — those with millions of dollars and whole teams of developers lying around.
To build the basic functionality of ad serving technology is an enormous undertaking in and of itself, but then you would have to ensure that the server could integrate with the many other parts of the ad tech ecosystem. Then, for anyone to be able to use it, you would have to get it approved by the major agencies — yet another years-long undertaking.
The good news is that you don't have to build your own ad server. There are plenty of high-performance ad servers available to publishers right now. Building your own would likely offer you a few advantages over the options that already exist.
Can ad servers accommodate direct-sold ads?
Yes. Many ad servers can balance direct-sold advertising with programmatically sold advertising. In fact, this capability is one of the key reasons why publishers seek out ad servers. They want the high yield of direct sales and the consistency and volume of programmatic, and they want to manage it all in a single place: a high-quality ad server.
Accelerate your business and uncomplicate your ad tech stack, because you deserve a partner and a platform that demands more for you.