The Complete
App
Monetization
Resource Center
What is App Monetization?
Put simply, monetizing is learning how to make money from your user base through a mobile app. There are quite a few different ways to monetize your app, each of which works well in different circumstances. Choosing the method that best fits your brand, user experience preferences and goals is the biggest challenge.
Browse the app monetization resource center by where you are in the process of monetizing your app.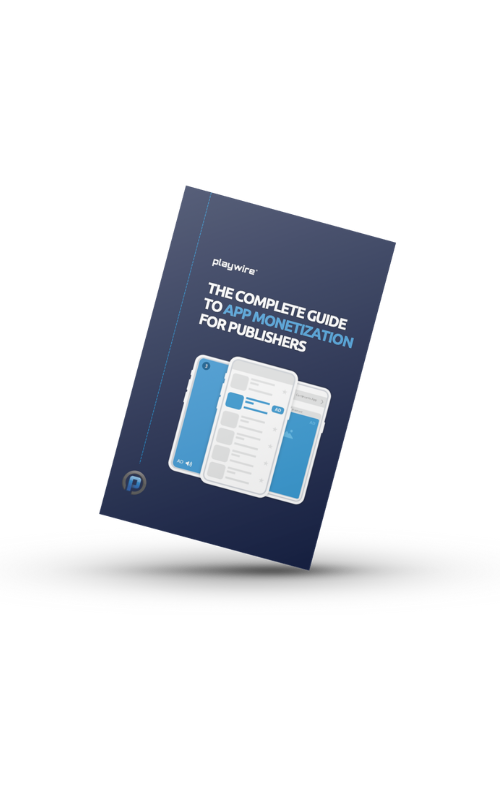 The Complete Guide to App Monetization
GUIDE
Read about app monetization from A-Z with this guide from our experts.
10 App Monetization Statistics to Know
INFOGRAPHIC

Publishers who don't have an app — or who have one but are not monetizing it — this is for you: you're missing out on huge revenue opportunities.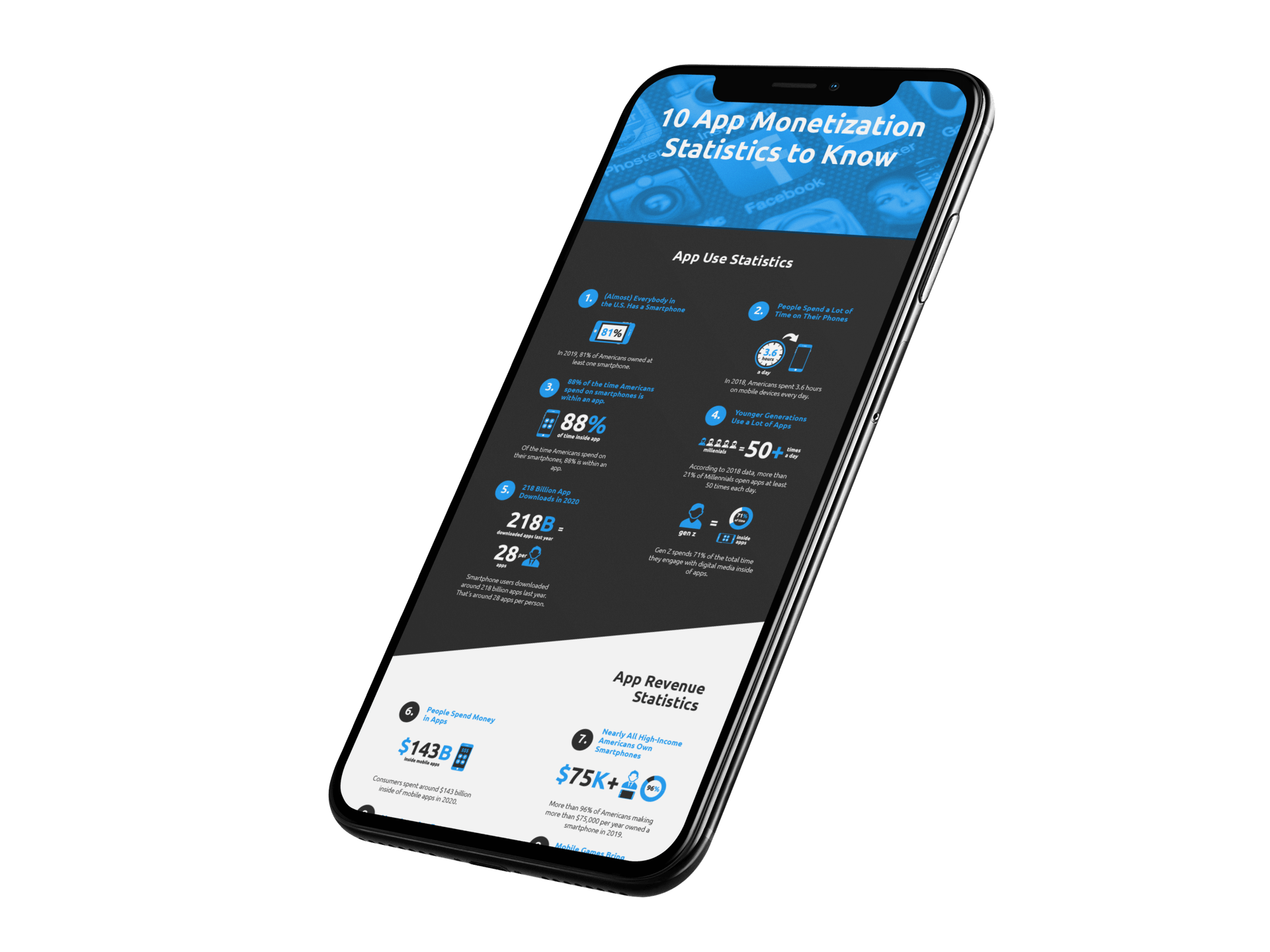 243% INCREASE IN IN-APP AD REVENUE
243%
Increase in in-app ad revenue.
CHESS.COM GROWS AD REVENUE BY 230% across web and app
20%
Boost in revenue immediately after switching to Playwire.
Frequently Asked Questions About App Monetization
How do I monetize my mobile app?
You have a couple of different methods you can choose to monetize your app, depending on the type of app you have and your user base. In general, you'll follow these steps to monetize an app:
Start by considering monetizing your app with ads:

Banner Ads

Interstitial Ads

Rewarded Ads

Native Ads

Consider additional monetization strategies:

Monetizing an App Through Ad Removal

App Subscriptions

App Data Monetization

In-App Purchasing

Continue to optimize over time
This article provides a brief guide on how to monetize your app put together by our own app monetization experts.
How can you monetize a free app?
The best way to monetize a free app is with in-app ads.
This article will help you learn how to build an app advertising strategy that will last for years and scale up as you grow.
What are common app monetization strategies?
The most common app monetization strategy is using in-app advertising to generate revenue. In addition, you may consider the following strategies:
Monetizing an App Through Ad Removal

App Subscriptions

App Data Monetization

In-App Purchasing
How much do app ads pay?
In-app ads can pay very different CPMs depending on the audience of your app, and how much first-party data you have available on your audience.
Choosing an app monetization platform that incorporates the following features will help get the highest bang for your buck:
Incorporates many sources of demand (rather than a single app mediation partner as is common in most SDKs)
Incorporates direct sales deals to bring premium brand dollars (which significantly affects average CPM)
A data management platform (to collect and house data on your audience)
How effective are in-app ads?
The effectiveness of in-app ads are highly dependent on the types of ad units you use. Carefully choosing the most impactful ad units (and choosing an ad monetization platform that offers them) will help improve the effectiveness of your app ads. Some of the most impactful ad units include:
Interstitials
Rewarded ads
Playable ads
How has app mediation changed over time?
In the relatively short time since apps became a well-known feature of daily life, a lot has changed on the advertising side of apps. App mediation was a rough business in the early days, but new leaders have emerged in the space. These leaders have risen to the top because they have offered not just new approaches, but better approaches.
That isn't to say that the old way isn't still around — lots of app mediation partners still put publishers through the outdated and inefficient methods of the early days — but there is something better to be had in the app publishing space in 2022.
In this article, we examine the then vs. now of app mediation. Read more here.
Read the Latest on
App Monetization
+ Article
+ Article
+ Article
+ Tool
+ Article
+ Article
Accelerate your business and uncomplicate your ad tech stack, because you deserve a partner and a platform that demands more for you.