The Complete Guide to
Google AdSense
Get a PDF copy of the guide using the form below, or scroll down to read the entire guide right on this page.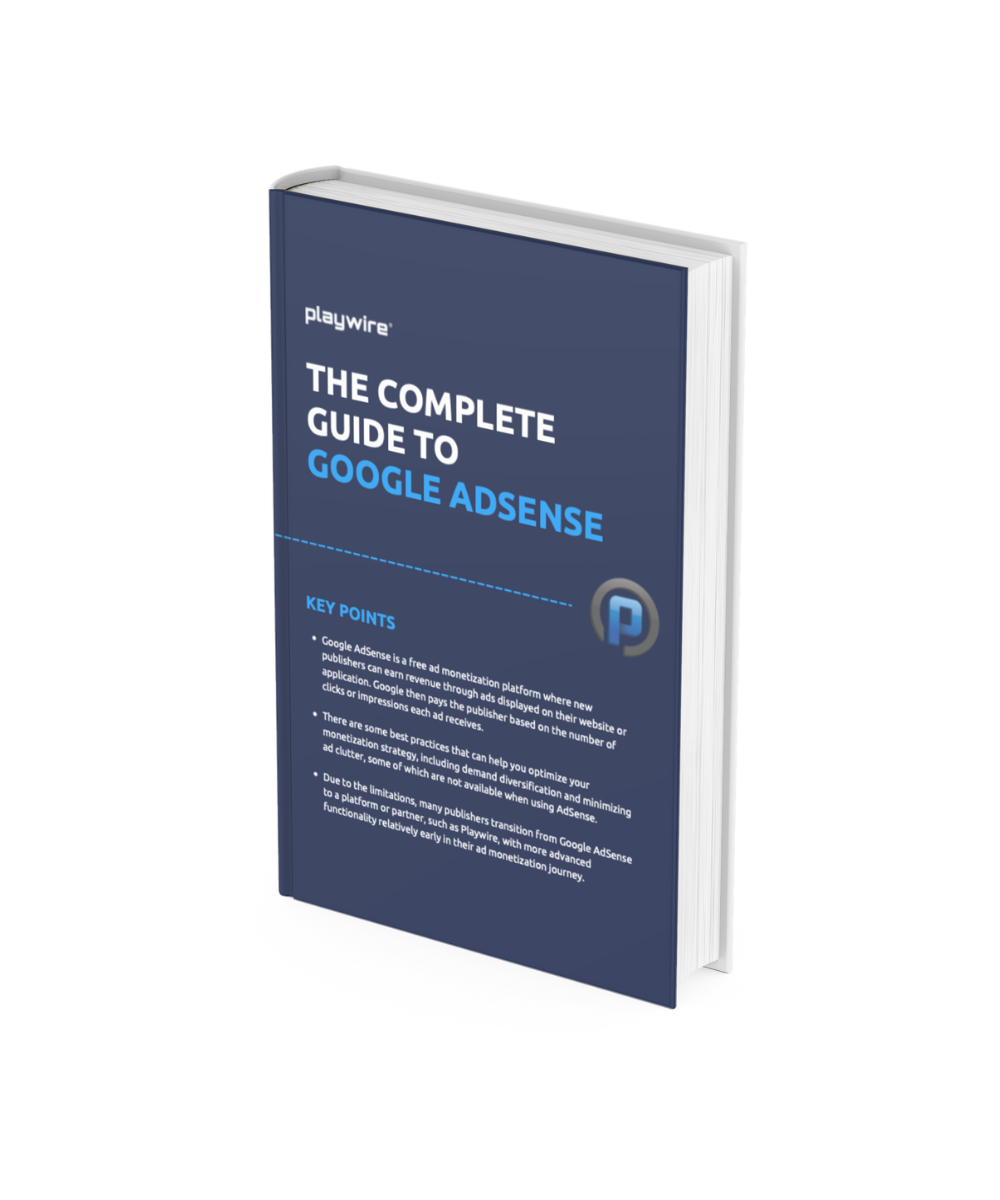 Don't Have Time To Read the Entire Guide Now?
We'll email you a downloadable PDF version of the guide and you can read later.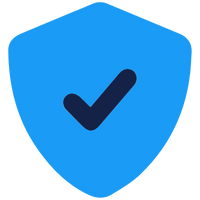 All of our content is generated by subject matter experts with years of ad tech experience and structured by writers and educators for ease of use and digestibility. Learn more about our rigorous interview, content production and review process here.
Built with the expertise of:
TL;DR
Introduction
Google AdSense is a free ad monetization platform where new publishers can earn revenue through ads displayed on their website or application. Google then pays the publisher based on the number of clicks or impressions each ad receives.

There are some best practices that can help you optimize your monetization strategy, including demand diversification and minimizing ad clutter, some of which are not available when using AdSense.

Due to the limitations, many publishers transition from Google AdSense to a platform or partner, such as Playwire, with more advanced functionality relatively early in their ad monetization journey.
It's happening.
Your journey of running a lucrative website is underway.
Now you need to start thinking about how to monetize your website. To do so, you'll need tools to build credibility and reach.
Google AdSense is one of the first tools you will collect. It's simple. It's accessible. It's the perfect solution for beginner publishers. Oh, and it's free.
Yes, Google AdSense is a relatively simple ad tech platform. Of course, it's still ad tech. It will help you navigate the landscape of ads, but in this space, even the simplest platforms require a baseline of technical knowledge to optimize. As a wayfinder in this brave new world, conquering the technical knowledge of ad tech can be hard.
All good epic quests have a guide, and this is yours. We'll break down everything you need to know about Google AdSense. You'll get oriented, gaze on the vista of possibilities, and chart a path toward amplified ad revenue.
We begin now.
Google AdSense is a free ad monetization platform. You can use it to drive revenue through ads displayed on your website.

AdSense equips you with:

1. A more customizable ad viewing experience for your site visitors
2. More targeted audience options for advertisers

The controls in Adsense — while minimal — allow you to personalize the appearance of ads on your site. This results in a more cohesive overall visitor experience. Better visitor experience = increased inventory value.

The platform also unlocks a significant amount of advertiser demand. More advertiser demand = more competition for your ad units.

Saving the best for last, Google AdSense is entirely free to use. Every penny earned for clicks, impressions, and interactions goes directly into your pocket.

AdSense is the ideal solution for your Frodo-just-found-the-ring phase. (e.g. beginner publishers just getting started with ads). Simple is good but simple also means beginner. At this level, you'll encounter measurable restrictions in control, features, and capabilities that force publishers to add sophistication to their strategy pretty quickly in their journey.

Brass tacks: AdSense will get you started on the path toward maximizing your ad revenue, but you'll need to make additions if you want to earn real cash.
How Does Google AdSense Work?
Publishers using Google AdSense earn revenue by hosting advertisements on their site(s). It sounds simple because it is simple: the platform selects the ads that compliment your user demographics, then pays you depending on ad performance (the number of clicks or impressions each ad receives).

Here's the sequence of events —
1. You List Your Ad Units
First, you create and list your available ad space by implementing the ad code wherever you want an ad unit displayed on your site.
2. Advertisers Bid on Your Space
Once your ad units are listed, advertisers can bid on the available inventory. These auction-style marketplaces ensure ads from the highest-bidding advertisers are shown on your site.
3. Google Pays You
Google manages the entire billing and payment process. Every advertiser whose content is shown on your site will submit payment to Google, which will then be forwarded to you.
How to Earn Money With Google AdSense

Let's be brutally honest: Google AdSense is not a catapult that will fling you high up the mountain of ad tech where the riches are found.
However, it is a major stepping stone for publishers just beginning to research and implement new strategies for monetization. In other words, it's a great place to learn fundamental navigation skills. But you shouldn't camp out too long if you're serious about earning revenue.
It's impossible to know the exact amount you'll
earn using Google AdSense
. Each ad pays differently depending on a long list of factors.
Factors like —
Advertiser bids

The amount of traffic your website receives

The type of content on your website

Your user demographics

Your ad tech setup

The number of clicks a given ad receives

The number of impressions a given ad receives

A plethora of additional ad interaction metrics
With that said, using AdSense's revenue calculator can provide you with a potential earning estimate. Keep in mind though, it's a rough number. The only real way to know what your AdSense income will look like is to gear up and hit the trail… AKA, use the platform.

Luckily, since it's free to use (risk-free), you can road-test it as soon as now. Once you're more advertising competent and seeing positive results, you can explore more advanced terrain such as Google Ad Manager or working with a monetization partner such as Playwire.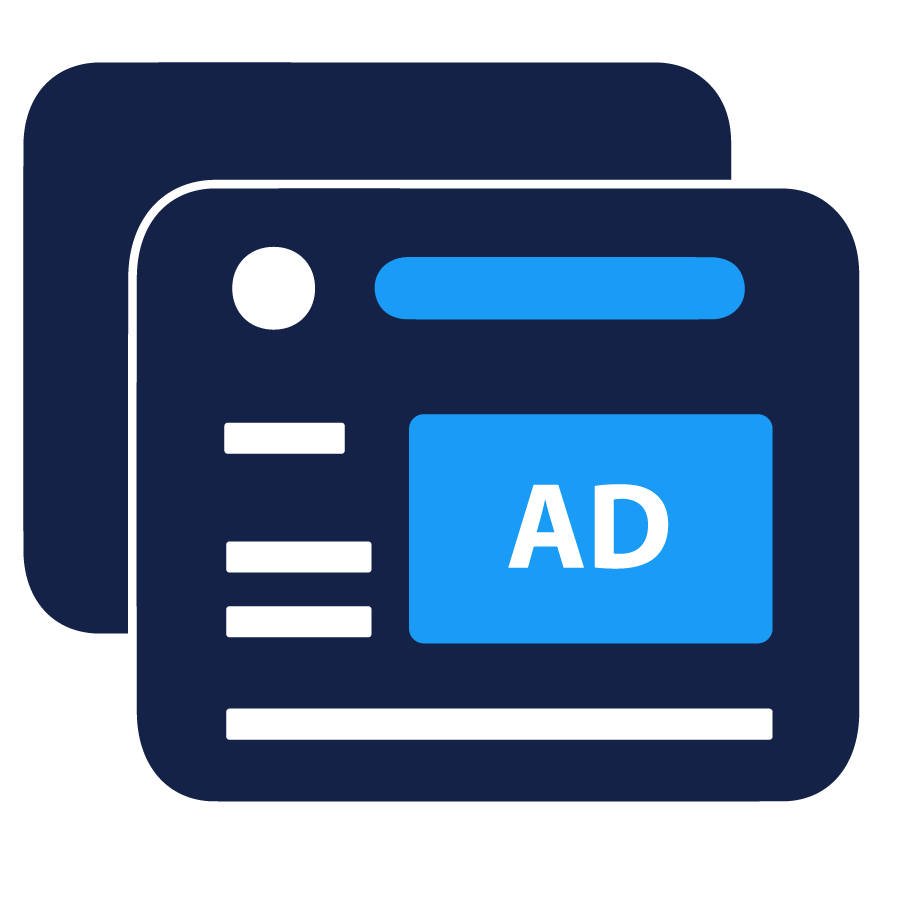 Best Practices for Ad Monetization
There are a lot of factors to consider before treading into the advertising unknown. Here are several key monetization best practices you should know beforehand, and whether or not they are available to AdSense users.
To set yourself up for success, here are several best practices that can be followed while using AdSense —
Establish a steady timeline: Pace yourself. Implement ads at a rate that won't disrupt your user's experience — especially if you're transitioning from a no-ads experience. You've created a delicate ecosystem in your digital space. Tread lightly and respect the balance.
Keep ad clutter at bay: Implementing ads slowly and thoughtfully should help prevent ad clutter. But keep in mind, there's a lot to consider here. More than we can fit in this bullet point. Ad clutter and density have a significant impact on user experience and

ad viewability

, so be sure to do your research about

best practices

.
Get to know your traffic: Every audience reacts differently to different ad types. Developing a comprehensive understanding of your traffic demographics and their preferences can help you identify premium inventory on your site and, as a result, bump up CPMs from buyers.
Here are a few additional best practices that will require you to graduate to a more advanced tool or ad management partner before you can implement them —
Experiment with different ad units: It takes time to find the perfect mix of ad units. Many advertisers will pay a premium for certain types, so don't be afraid to try different inventory combinations. While there are a number of different ad units available through AdSense, you are limited in this area. Stepping up to GAM can provide you with even more variety, variety that you may require to see a heavier revenue stream.
Diversify your demand: A diversified strategy is a safe strategy. Integrate demand from multiple sources to find the optimal mix. This is an unavailable option through AdSense as the only demand available to you is directly through Google itself.
Become an expert in header bidding: While complicated, the way you do

header bidding

will have a massive impact on your revenue. We've published

plenty of resources

to help you with this, so don't need to stumble around in the dark. We're with you every step of the way. This is a functionality that is only available in GAM 360.
Prioritize direct sales: Would you embark on a long journey with only a map and no compass? It's not a matter of header bidding or direct sales — an optimized ad revenue strategy balances both. This is another feature that is not available through AdSense, nor is it available through GAM or GAM 360. A Direct Sales team is something that is only accessible through a monetization partner such as Playwire.
Select the right partners: Everyone could use a guide, especially in the early stages of your trek. If you're considering buddying up with an ad monetization partner, always vet them to ensure you're working with someone you can trust. With Google advertising tools, you do receive a level of customer support but it will be limited due to the magnitude of Google and its tremendous quantity of platforms and products. Working with a partner that will specifically manage all areas of your advertising provides you with extensively more technical and partner support along the way.
Google Ad Manager vs. Google AdSense
We've noted Google Ad Manager, or GAM, a few times already so let's make sure we all have a clear understanding: Google AdSense and Google Ad Manager are two very different animals.

You'll encounter both. AdSense and GAM are essential tools on your trek to monetization but they provide different functionalities and are designed to support different types of publishers.

AdSense is a simple and accessible option if you are just beginning to monetize your website. But once you begin to generate a fair amount of revenue, you'll want and need to upgrade to tools with more advanced functionality.

Google Ad Manager is one of these tools. It has more moving parts and idiosyncrasies than AdSense and is one of the most useful and effective tools you'll find on the market. Think single blade versus the Swiss army.

Now, unless you're experienced, the upgrade could be problematic. One simple way to access all the benefits of Google Ad Manager is by working with a Google Certified Publishing Partner (GCPP) like Playwire.
Key Differences Between Google AdSense and Google Ad Manager



One of the main differences between Google AdSense and Google Ad Manager is that GAM provides more ad offerings, granular controls, and support for multiple ad exchanges and networks.
Technically, AdSense does provide a wide variety of creatives, but it is a more limited type of ad set when compared to Google Ad Manager.
On day one, as a small publisher with very little technical experience or requirements, start with Google AdSense. It will allow you to start hosting ads on your site immediately.
When you advance along the way, mastering the basics, you'll want to use Google Ad Manager or look for a partner that can provide access to Google Ad Manager and GAM 360 features.
Google Ad Tools: AdMob vs. AdSense

It may feel like we're throwing a random dragon character into the narrative (ahem) but stick with us here. Google AdMob.
Google AdMob is the mobile app version of AdSense, although that is a bit of an oversimplification. The two provide different features and functionalities because web and mobile app environments are so different.
You need different vehicles to traverse a raging river or a winding path. That's like AdMob vs. AdSense.
Both AdSense and AdMob are designed to boost ad revenue for publishers. They are built differently because they need to perform in different ecosystems.
You may feel in need of a guide at this point. A sherpa if you will.
That sherpa's name is Playwire.
If you're looking for more specific information regarding how AdMob fits into the ecosystem, feel free to contact a Playwire team member today.
How to Add Google AdSense to Your WordPress Website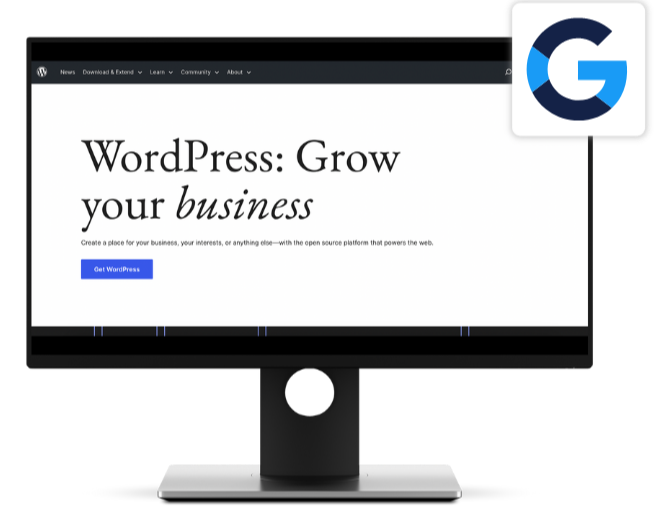 WordPress is home base for the majority of business sites on the internet. When you're ready to start monetizing, the first step is to connect to Google AdSense. Google recommends an open-source WordPress plugin called Site Kit.
Site Kit is like setting ad code installation to easy mode. With just a few clicks, it automatically places the code in the correct location.
The plugin also provides access to a wide range of Google tools beyond AdSense — including Google Analytics 4 (GA4) and Search Console — from inside your WordPress dashboard. To view metrics through your WordPress account, visit the AdSense tab in the Site Kit plugin.
Ready to get started? Here are the details —
In the AdSense account dashboard, enable Auto ads to give Site Kit the appropriate permissions.

In the WordPress dashboard, visit the Plugins menu and select "Add New".

Find Site Kit and select "Install Now".

Once Site Kit is installed, select "Activate".

Select "Start Setup" and follow the instructions provided.

Select "Connect Service" under the AdSense menu in the Settings tab.

Go through the steps provided and give Site Kit permission to install the AdSense code on your website.
After connecting AdSense to your WordPress site, you can make decisions about when you want to begin displaying ads. Then, the shekels roll in (you start earning revenue).
Reminder: Just make sure you take it easy if you're coming from an ad-free site. You don't want to confuse your regulars.
How to Get Your Site Approved to Use Google AdSense
Let's say you signed up for an AdSense account and added the code to your website (or allowed Site Kit to do this for you). Next, you'll have to wait to get approved.
The eligibility requirements for AdSense approval are simple. You don't need any minimum traffic level, but you will only be paid out once you've reached $100 in earnings. Believe it or not, for publishers early on their monetization journey, that could be a challenge.
It might seem obvious, but the second eligibility requirement is that your site abides by Google AdSense's terms and conditions. That means no fraudulent or pirated content. And it goes without saying there should be original content on the page.
There's a hefty list of regulations for Google Ads that cover site content, ad content, and prohibited practices. You should review it in full, but here are the big 'uns —
Prohibited content: counterfeit goods, dangerous products or services, dishonest behavior, or inappropriate content
Prohibited practices: abuse of the network, mishandling of data, and misrepresentation
Restricted content: content that is sexual, alcohol-related, copyrighted, trademarked, gambling-related, healthcare-related, highly politicized, or illegal in any way
Google also provides a series of guidelines. These include not hovering an ad over the content and not using overtly gimmicky words or symbols. Most of the items on this list apply to advertisers. So long as you follow the general best practices for getting your site approved by demand sources, you'll be good to go with Google.
Getting a compliant site approved by Google AdSense is easy. Once you've added the code, Google will crawl and approve it.
Amplify Your Ad Revenue with Playwire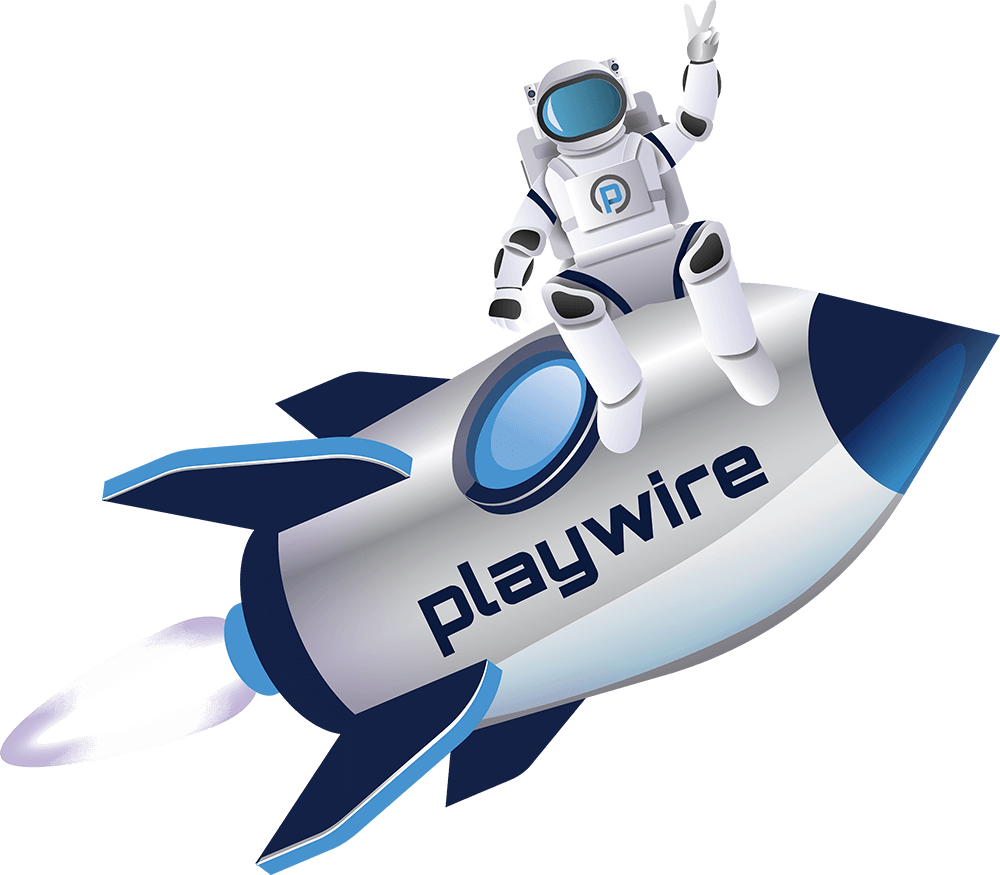 Google AdSense is great to get you out of the shire. But when you've grown up past 500,000 pageviews and you're ready to scale Mount Doom, you need more advanced tools.

The road to ad optimization and, as a result, revenue amplification is long and challenging. It's easy to get lost in the mess of tools, platforms, and technical knowledge you need to succeed. But the journey doesn't have to be treacherous… and you don't have to go it alone.

At Playwire, we provide all the tools you need to get where you're going without the guesswork. Our RAMP Platform unlocks demand that will make you more money. And our series of highly-skilled teams provide you with access to tech support, yield ops, and ad ops management.

We understand the terrain, the tools, and all the skills you need to make it to your destination.

Ready to get started? Reach out to us to learn more about how we can get there together.
Feel free to dive deeper into any of these related, Google AdSense, articles:
Accelerate your business and uncomplicate your ad tech stack, because you deserve a partner and a platform that demands more for you.