Google AdSense
Resource Center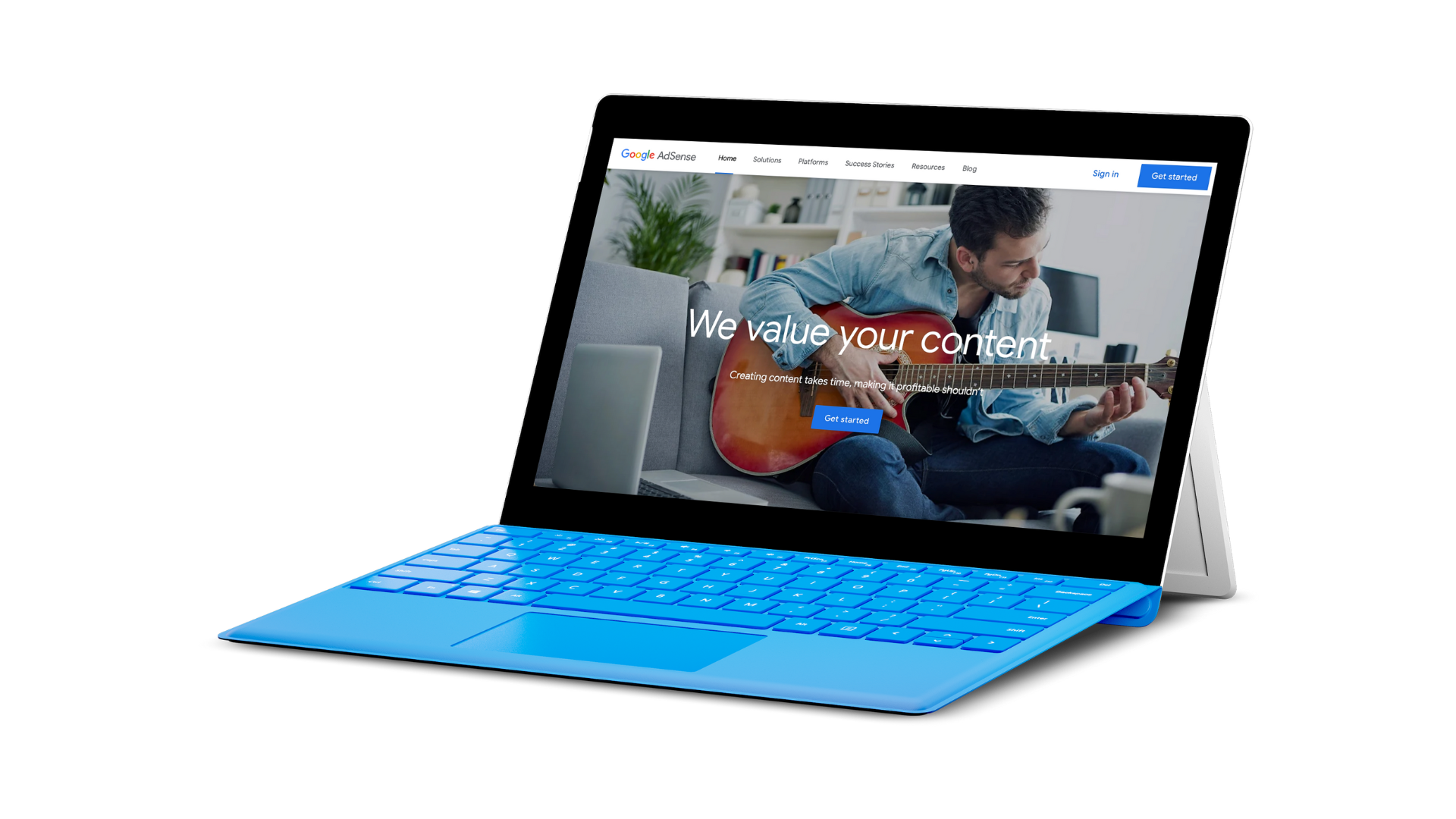 Defining Google AdSense
Google AdSense is an easy-to-use and entirely free ad management platform where publishers can earn revenue by hosting Google ads on their digital property. AdSense makes it so that ads displayed on your site match your content.
This means —
Your visitors only see advertising that is relevant to them.
Your advertisers can reach relevant audiences.
This is accomplished with a set of more basic features and controls that have been engineered to suit the needs and desired user experience of most publishers.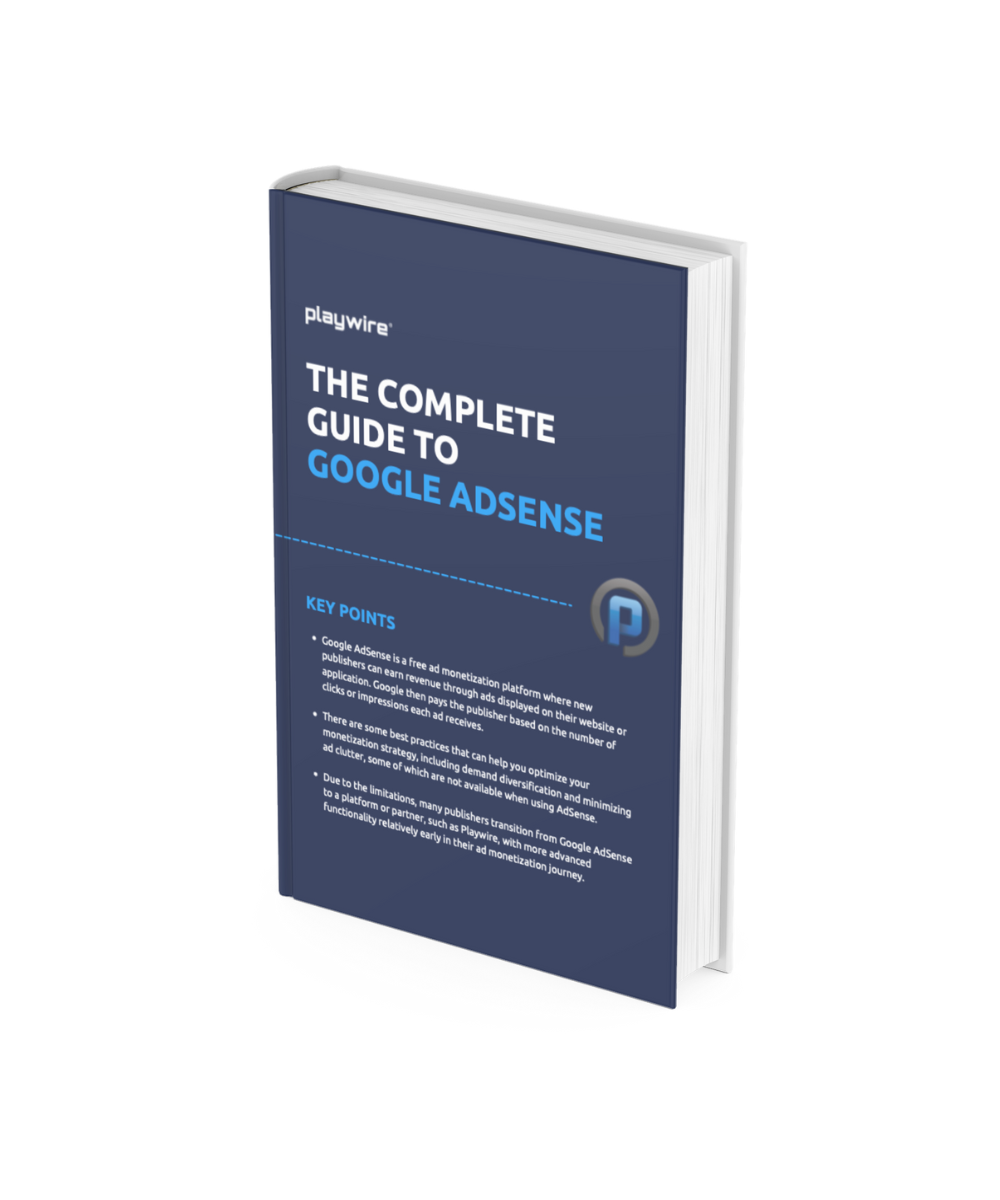 The Complete Guide to Google AdSense
GUIDE
Read all about Google AdSense from A-Z with this guide from our experts.
What is Google AdSense?
If you know nothing about ad tech, Google AdSense is a great way to learn the basics of ad monetization. In this article, you will learn the basics of Google AdSense including what it is, why a publisher would use it, and when it may be time to graduate to more advanced tools.
How Google AdSense Works
Google AdSense is a simple and accessible ad monetization platform to use, which includes three key steps: listing your available ad units and inventory, waiting for buyers to bid on your inventory, and getting paid. Learn more about each step by clicking below.
How to Get Your Website Approved to Use Google AdSense
Provided your site is compliant with all of AdSense's terms and conditions, getting your site approved to use Google AdSense is relatively straightforward. Read on to learn more about who is eligible to use Google AdSense as well as its list of approval criteria.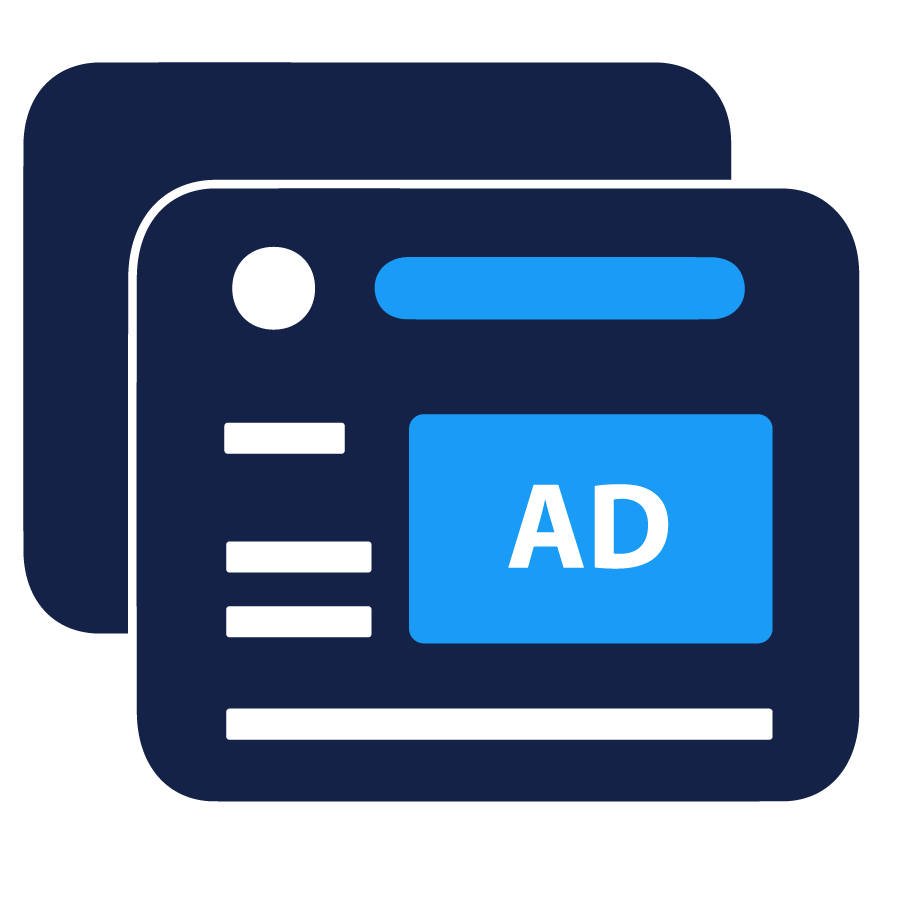 How to Add Google AdSense to Your WordPress Website
Google's recommended way to connect AdSense to your WordPress website is with a plugin called Site Kit, which places the relevant code on your web pages, making the connection process simple. However, no matter what method you use, when it comes to adding AdSense to your WordPress website, there are a few things you need to consider.

How to Earn Money Using Google AdSense
Google AdSense is an accessible, affordable, and efficient way for website owners to start earning ad revenue. But, because every publisher and website is entirely unique, it's anything but easy to predict how much you could earn from Google AdSense. Click below to learn more about the many variables at play when it comes to how much publishers can earn and how exactly to earn money using Google AdSense.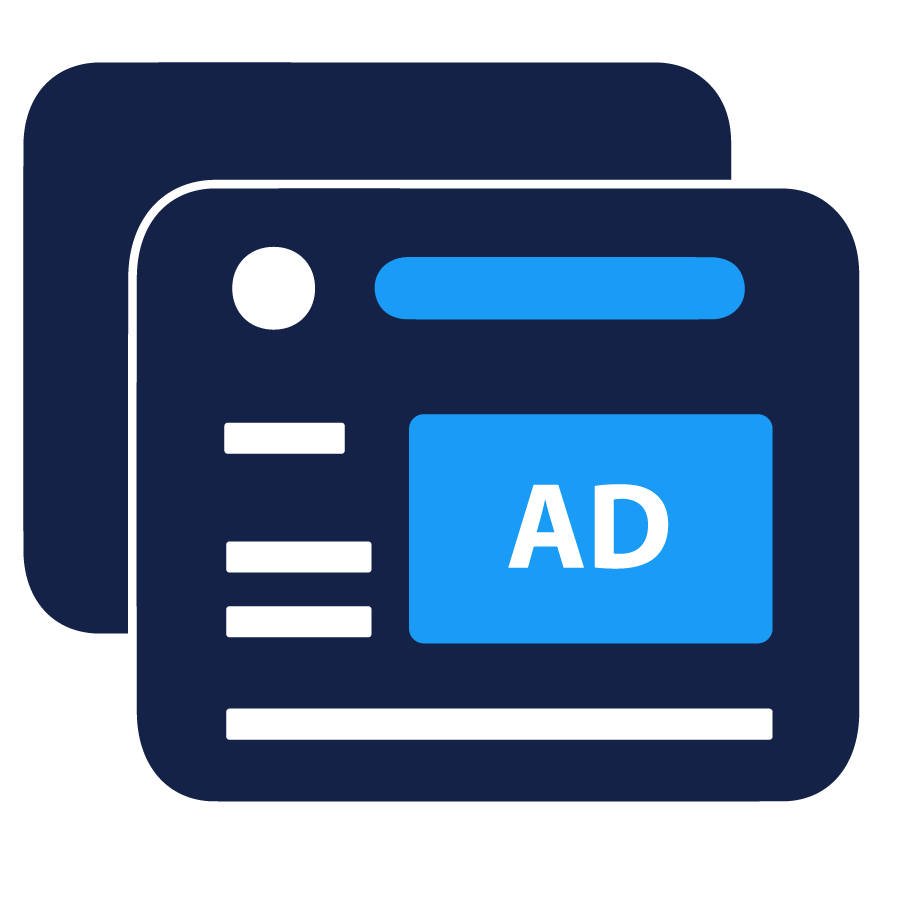 Google Ad Manager vs. Google AdSense
Google is one of the largest ad monetization providers in the world with two of its main tools being Google Ad Manager (GAM) and Google AdSense. While both exist with the same goal of helping publishers earn revenue through digital advertising, GAM and AdSense are very different. Click below to discover the key similarities and differences between each.
Google AdMob vs. Google AdSense
Both Google AdMob and Google AdSense are an important part of a successful ad monetization strategy. However, publishers in the app space versus publishers in the web space require a unique set of features and functionalities to get the job done. In this article, you'll learn more about how AdMob and AdSense help mobile developers and web publishers, respectively, earn more ad revenue.

How Advanced Yield Analytics Helped GTPlanet Double Their Revenue
2X
Daily Ad Revenue (compared to their previous solution)
Frequently Asked Questions About Ad Revenue
What are the key benefits of using Google AdSense?
One of the biggest benefits of AdSense is that it helps publishers save time. It's easy to integrate and use. This allows you to learn all the essentials of ad monetization while limiting the potential for large, damaging mistakes.
Here are some of the processes AdSense streamlines for you —
Optimizing ads for desktop or mobile — Automatic ad optimization means your visitors will have a positive experience, even while you're still learning all the technical stuff.
Google Ad Manager integration — When you're ready to upgrade, AdSense makes integration easy as you transition over to GAM.
Seamless integration with Google Analytics — Comprehensive reports on ad performance from Google Analytics will help you improve your strategy and targeting.
Personalized recommendations for site growth — AdSense support provides you with advice tailored to help you reach your business growth goals.
Advertiser relationship management — AdSense provides automatic access to the largest demand network, so you don't have to worry about maintaining relationships with advertisers.
Instant monetization — Since it's so easy to add the code to your site, you can start hosting ads on your site instantly.
Do I have control over the ads that appear on my site with Google AdSense?
While Google AdSense does offer fewer controls than a more advanced solution (such as Google Ad Manager), there are still a number of things you do have control over regarding the ads that appear on your site.
With AdSense, the controls you can customize include —
Blocking ads you don't want to be shown on your site
Adjusting individual ad placement on your website
Selecting ad types that are most cohesive with your content
Modifying some ad elements to match your branding
Controlling relevancy with auto ads targeting
Blocking certain ad unit sizes and formats
Restricting activity from specific advertisers
What level of technical support is available with Google AdSense?
Google is the ad tech ecosystem's central player. Its support resources are robust and comprehensive. While AdSense publishers don't get a personalized support team or dedicated Google AdSense account manager, they have a variety of options to ensure you get the support you need at this stage in the game.
The Help Center has a searchable index of concise resources and tools to help you set up, manage, and optimize your Google account.
If you can't find what you're looking for in the Help Center, you can contact Google's support team or connect to an expert through the Help Community.
Accelerate your business and uncomplicate your ad tech stack, because you deserve a partner and a platform that demands more for you.