The ultimate guide to
ad networks
for publishers
Get a PDF copy of the guide using the form below, or scroll down to read the entire guide right on this page.
Don't Have Time To Read the Entire Guide Now?
We'll email you a downloadable PDF version of the guide and you can read later.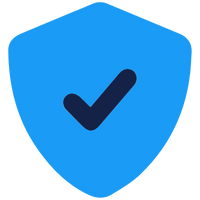 All of our content is generated by subject matter experts with years of ad tech experience and structured by writers and educators for ease of use and digestibility. Learn more about our rigorous interview, content production and review process here.
Built with the expertise of:
TL; DR
Introduction
In 2023, ad networks don't quite fit into the digital advertising ecosystem in the same way that they used to due to the growing addition of modern, programmatic advertising methods.
Ad networks that do still exist typically operate as a small component of larger tech, adding value to the parent solution.
Most publishers who are looking for an "ad network" are actually, more often than not, looking for a complete monetization solution with access to premium demand and tools that help improve their ad fill rates. That's where

Playwire

comes in: all the benefits of an ad network without the black box.
In the Before Times, ad networks were a crucial part of the ad tech ecosystem. These days? Not so much.
Truthfully, ad networks are outdated. And few of them still exist as they did in the early days of the dot com boom. Most modern ad networks, if they operate at all, operate as a small component of a larger piece of technology.
The ad networks of a decade ago are more or less obsolete. So it makes sense why many publishers might not understand what they are or how they function as a part of the ad tech landscape.
But before you start feeling sorry for them, wait to hear the whole story.
In this guide, we'll explore the history and modern applications of ad networks. Keep reading to learn everything you need to know!
Let's begin with the basics. Ad networks existed in the early days of the digital advertising industry. The term describes a business model in which a company purchases unsold ad inventory from publishers at a flat rate or pre-determined revenue share. The advertising network then takes that inventory and packages it for sale to advertisers.
If you're thinking that ad networks sound an awful lot like middlemen, we'd be inclined to agree with you.
A big reason why they've faded into the margins of the industry is because other industry players just didn't trust them.
A key difference between ad networks and more popular options like header bidding and ad exchanges is that publishers and advertisers aren't able to see the amount at which the inventory is being marked up, making them a major black box for both the demand and supply sides.
Ad networks traditionally (because, keep in mind, they don't really exist anymore) functioned by purchasing inventory at the lowest price possible and reselling it at the highest price possible. In the current advertising ecosystem, that just doesn't fly. Advertisers and publishers want more transparency.
More transparency = better prices for both sides.
Why work with a middleman if you don't have to?
For this reason, ad networks have developed something of a reputation in the industry. Think of them like the sleazy businessmen of ad tech. It's not that their tactics are illegal, they're just… morally grey.
Let's clarify something, though. While ad networks are considered shady by some, they still provided advertisers with benefits of scale while helping publishers increase their fill rates.
Because of the large volume of ad impressions these networks managed, ad networks were able to offer advanced segmentation options that allowed advertisers to reach their target audience.
So yes, the inventory was marked up, but the network offered a premium package. A trade-off that the industry accepted until recent years.
The demand for transparency and better prices is why the current digital advertising ecosystem is driven mostly by programmatic trade. Most modern ad networks are offered by platforms as a bonus or feature that adds value to a larger tech solution.
Ad Server vs. Ad Network
In the confusing mess that is ad tech, there are a lot of terms to digest.
Ad servers and ad networks are different, but share some commonalities, so it makes sense that many publishers get them mixed up.
Let's set the record straight —
What is an ad server?

Ad servers allow publishers to put their ads on websites, apps, and other channels or environments. The code works as a part of a publisher's physical setup — when visitors land on a webpage or app, an ad server will answer a request by finding the right ad and delivering it to the visitor.
Additionally, there are ad servers or ad management solutions specifically built for advertisers. These ad servers are typically more focused on ad delivery and tracking versus making a decision regarding which advertisement to serve.
On the other hand, you have ad networks, which have become increasingly obsolete. All publishers, however, must use an ad server of some kind, otherwise, they will not be able to host ads on their site.
To sum —
No ad network, no problem.
No ad server, no ads.
Ad Exchange vs. Ad Network
Another essential ad tech component commonly mistaken for an ad network is the ad exchange.
These two are also similar. Similar enough that it's difficult to explain the differences. But don't worry, we'll manage.
What is an ad exchange?
An ad exchange is a platform in which publishers and advertisers can engage in trade (vs. an ad network, which is more like a vendor that facilitates that trade.)
The difference between the two can be summed up with an analogy: ad exchanges are like farmers' markets — where buyers and sellers can engage in direct trade, without the middleman.
Ad networks, on the other hand, are the middleman. They're the brands that buy a farmer's cheese wholesale. They then package and market that cheese to sell it at an increased price.
Ad networks and ad exchanges vary in three main ways —
Revenue: Ad networks make money by reselling publisher inventory at a higher price. An ad exchange will typically operate under a revenue-sharing model that pays itself a percentage of each transaction that takes place within the platform.
Customers (Publishers and Advertisers): Ad networks, historically, have valued their profit over that of the advertiser and publisher. This is because the business model relies on there being a significant gap between the cost of the inventory they buy and the price at which they resell it. An ad exchange, conversely, usually benefits when publishers and advertisers do well. This means the customers are prioritized since that is the best way to ensure all parties meet their objectives.
Functionality: Ad exchanges are

programmatic

platforms where buying and selling take place whereas networks are not. Ad networks, especially modern ones, may use programmatic tools to optimize the efficiency of their business, but they are human-driven businesses.
The Best Ad Networks for Publishers
As mentioned, there are very few standalone ad networks operating in the digital advertising industry today due to the growing popularity of programmatic advertising methods.
So, if selecting the best ad network is not really much of an option these days, you may be asking yourself: Is there something similar that can suit my advertising needs?
To that, we say: sort of. There is an endless sea of ad tech solutions that include varying tools and capabilities, many of which bear resemblances to ad networks of the past, but all of which have adapted to meet the current needs of publishers and advertisers. These options provide increased transparency and more opportunities for revenue growth.
Keep reading to explore some of the best advertising solutions across the ad tech industry, all of which include the primary features and functions of a traditional ad network but offer publishers a much larger, turnkey product that supports multiple areas of their business while also simplifying their ad tech stacks.
Here are some of the best —
Google AdSense: Generally considered the holy grail of starter advertising solutions.

AdSense

is the primary way that most publishers get ads placed on their websites. There's a reason Google products are considered the penultimate ad tech solutions — the company is at the forefront of innovation in the industry, so their tools are competitive with other providers. Plus, Google demand is critical for optimizing and maximizing your revenue potential.
Amazon Publisher Services:

Amazon's advertising platform

is accessible through either of its two marketplaces — Unified Ad Marketplace or Transparent Ad Marketplace. The first is ideal for smaller and mid-sized publishers, whereas the latter is an enterprise solution. Amazon is next only to Google in terms of scale, and it can be connected with Google Ad Manager to simplify its use.
AdRoll: a marketing solution for eCommerce brands with a built-in ad network.
Adsterra: an ideal ad solution for beginner publishers who don't meet the minimum traffic requirements of a larger solution.
Dianomi: a native ad solution that specializes in direct-sold native ads within the finance industry.
Epom: a cross-channel solution designed to support ad networks that use programmatic technologies to simplify and optimize trade.
Groundtruth: a location-based advertising solution that connects brick-and-mortar businesses with local audiences to increase in-person actions such as shop visits and service calls.
Infolinks:

a contextual targeting solution with a built-in ad network that helps publishers and advertisers connect with the right audiences.
Plista:

a data-driven native advertising solution that provides a built-in ad network for its publishers.
PopAds: a high-quality pop-under ad platform that provides a wide range of benefits to publishers including no minimum traffic requirements and a high degree of control over bid minimums.
The Best Video Ad Networks

If video is the future of digital advertising, then the future is here.
Video ad solutions support the ad ecosystem by facilitating the trade of video ad impressions.
Here are some of the best —
OpenX:

a leading SSP with a long list of features and its own built-in ad network.
Magnite:

a massive independent SSP that provides publishers with tools to maximize ad revenue across a wide range of channels, with a focus on connected TV demand sources.
Unruly:

an omnichannel SSP that offers a wide range of video monetization tools, including a video ad network.
Teads: a programmatic video advertising solution that provides publishers with a video ad network and SSP.
Best Ad Monetization Solutions for Publishers

To this point, we've noted several of the best ad solutions and tools available, which include some of those core ad network features that we introduced earlier in this article.
Now, we'd like to provide a few more complete monetization solutions, which leave significantly less work to you, the publisher, while we, the tech provider, handle the brunt of your advertising workload.
Some of the top ad monetization partners include —
Playwire: We'll get into exactly what makes us one of the best options on the market below.
Freestar: an ad monetization platform that uses advanced machine learning to optimize ad placement and deliver a personalized ad experience to users.
Raptive: includes a suite of ad management tools to help publishers achieve their specific data-driven goals, grow their website traffic, and deepen overall audience engagement.
MonetizeMore: uses real-time bidding and, similar to Playwire, advanced machine learning to optimize ad placements and obtain the highest possible CPMs for publishers.
Mediavine: a full-service ad management platform that prides themselves on doing the heavy ad tech lifting so their customers can focus on creating sustainable businesses, and, like Playwire, they put publishers first by prioritizing transparency and user experience.
Keep reading to learn more about the top ad monetization platforms.
Mobile Ad Networks: Everything App Developers Need to Know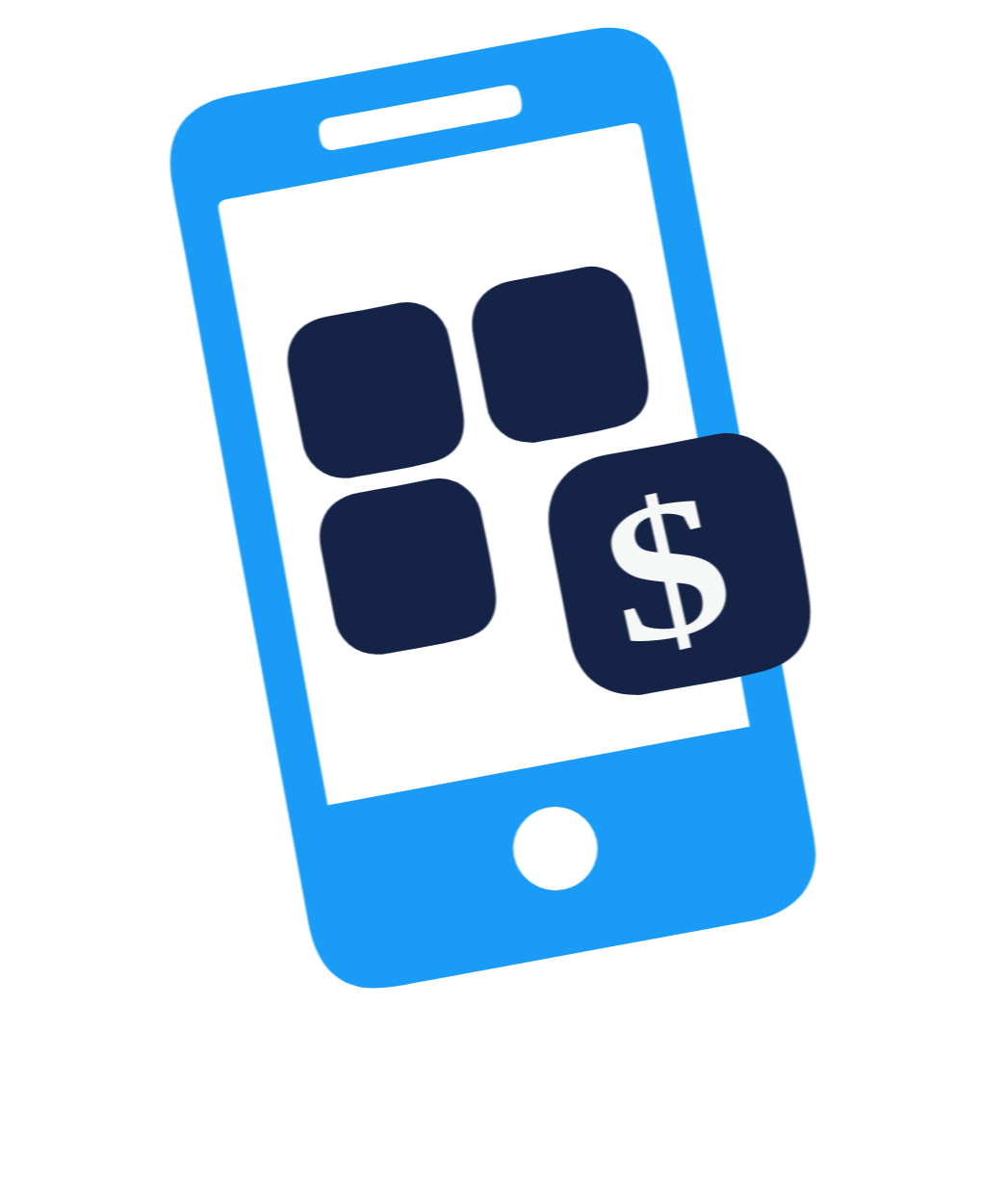 While we're on the topic of app ad networks (AKA the few remaining legacy ad network services still in existence), let's talk mobile ad networks. Think: mediation platforms and app SDKs like Chartboost, Vungle, and Liftoff.
Mobile advertising networks work in much the same way as the website ad networks that played a major part in the ecosystem only a few years ago. They are integrated platforms where developers and mobile publishers can sell ad inventory.
These companies provide ad exchanges, but they also have sales teams that sell their own units. Mobile ad networks have the incentive to sell custom units to advertisers for installs, then acquire those users at the lowest CPM rates possible.
Don't get it twisted, though. They are still something of a middleman, filling a space between supply-side and demand-side platforms. Since much of mobile app monetization is still waterfall-based, ad networks have held strong within that system.
What is the Best Ad Network for Apps?

The biggest thing to avoid when browsing mobile ad networks for your app is options that don't prioritize brand safety.
This was a common problem for the ad networks of old: publishers sold their inventory to a third party and had little-to-no control over whom the network sold those units to. This would often result in reputational harm or damaged user experience when users were subjected to inappropriate ads.
Some mobile ad networks that we trust —
AdMob:

an app monetization platform with a built-in ad network where mobile publishers can access Google demand as well as a broad range of useful tools.
Smaato:

a reputable ad tech service provider that offers an ad network as well as a wide variety of tools and resources.
Unity Ads:

a mobile monetization platform with a built-in mobile ad network that also supports in-app purchases.
Inmobi:

a popular app monetization partner that provides mobile developers with access to an ad network as well as customizable tools and resources designed to increase ad yield.
TapJoy:

a mobile offer wall service that includes an ad network for apps as well as other app monetization tools.
Smarty Ads:

a cross-channel, full-stack programmatic advertising solution that includes a DSP, an SSP, and an ad network.
What is the best ad network is for Android publishers?
We hear this question a lot so here's the gist: all of the above mobile app monetization solutions and mobile ad networks are compatible with Android. Finding the ideal solution will require a deep understanding of the nature of your business and your users.
We might be biased, but Playwire is great at doing just that.
How to Use Google's Ad Network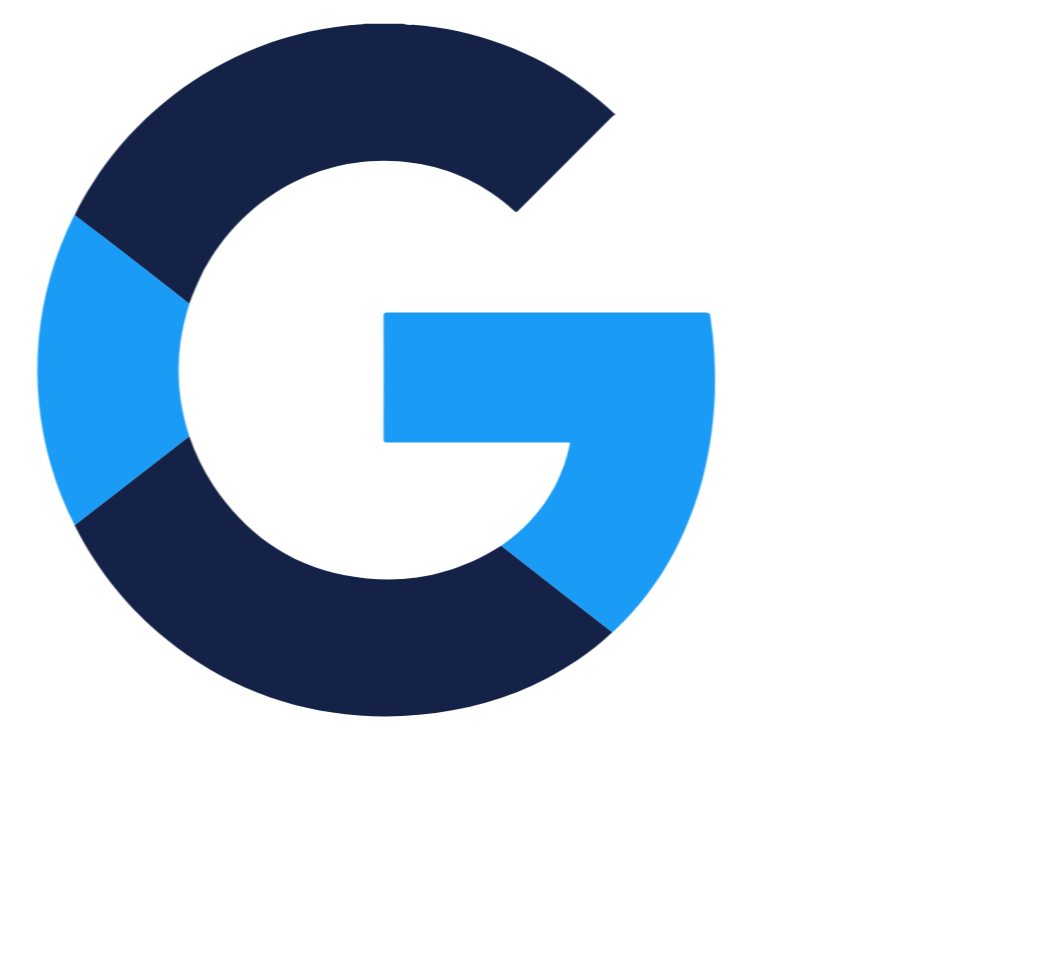 While we've already touched on Google's Display Network, more commonly known as Google AdSense, there are a few additional details that can be helpful to note.
In addition to its ad network capabilities, the company has an ad exchange to round out its turnkey digital advertising platform.
While AdSense is technically a type of ad network, there are some key differences between Google's ad network and a traditional ad network. Buyers pay and sellers get paid per click. This brings more transparency to the trading process.
Of course, there are similarities, too. The main ones are advanced targeting options and strategic campaign capabilities that help your advertisers reach highly-specific groups of new and existing customers.
Google includes programmatic tech in its ad network model to increase efficiency. Automated targeting improves ad campaign performance and automated bidding and creatives enhance the ad viewing experience for your visitors.
Some of the options and features included in Google's ad network —
Advanced targeting: Add targeting signals to your ad campaign to help you reach your intended target audience.
Cross-channel campaign simplification: Reach audiences across all devices and channels with Google's Display Network.
Improved reach: Advertisers can narrow or expand the reach of their ads based on their unique needs. Narrow reach based on demographic and interests while broadening based on geographic location for precise targeting.
Optimization: Google's insights allow publishers and advertisers to make strategic decisions based on which targeted audiences are most likely to convert.
In short: Google is the leading name in advertising for a reason. Their solutions are easy to set up, manage, and optimize, and their support is expansive. But if you're struggling to manage your ad tech stack as you scale your business, it might be best to work with a complete revenue partner like Playwire.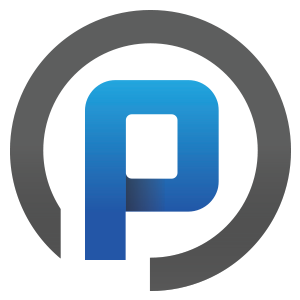 Get Access to the Best Ad Networks With Playwire
To summarize, ad networks are dead.
At least, ad networks as we once knew them. While most publishers can benefit from including an ad network in their tech stacks, the modern approach looks more like an ad monetization platform.
Ad monetization platforms are turn-key solutions that help you simplify your tech stack and increase your revenue.
If that sounds like setting your monetization strategy to easy mode, that's because it is. And Playwire takes it a step further.
Playwire is a one-of-a-kind complete monetization solution designed to help publishers of all shapes and sizes amplify their ad revenue to create more streamlined and sustainable businesses.
Want to learn how? Get in touch online to get started.
Accelerate your business and uncomplicate your ad tech stack, because you deserve a partner and a platform that demands more for you.